Complimentary VIP Valet Parking and VIP Car Wash
---
Free Valet Parking with Mr.Valet Parking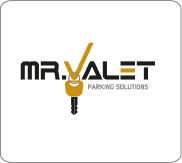 You can now enjoy EXCLUSIVE complimentary and unlimited VIP Valet Parking at selected

locations in Qatar without the hassle of looking for parking space. Simply present your Doha Bank Visa Infinite Privilege Credit Card or AL RIYADA Visa Infinite Credit Card or your Mastercard World or Mastercard World Elite Debit Card to a

attendant after availing the service.
You are eligible for complimentary and unlimited VIP valet parking service described above at the following locations:
Locations
Porto Arabia – The Pearl : Parcel 1, Parcel 1.2, Parcel 2, Parcel 3, Parcel 4, Parcel 5.2, Parcel 6, Parcel 6.1, Parcel 7, Parcel 8, Parcel 9, Parcel 10, Parcel 11, Parcel 12, Parcel 13, Parcel 14, Parcel 15, Parcel 16, Parcel 17, Parcel 18
Doha Festival City Mall
Hyatt Plaza Mall
Tawar Mall
Lagoona Mall
Novo Cinema – The Pearl
Shoumoukh Towers
Ooredoo Airport branch
Mall of Qatar
How to enjoy Complimentary and Unlimited Valet Parking with

:
attendant welcomes you at selected eligible locations and issues you a VIP valet parking ticket after receiving your vehicle.
The valet Parking attendant will park your vehicle at a safe and preferential parking spot for easy accessibility upon your departure from the location.
Upon your departure, the valet attendant will arrange for your vehicle after you present him with your valet ticket.
Before handing over the vehicle, the valet attendant will debit your Doha Bank Visa Infinite Privilege Credit Card, AL RIYADA Visa Infinite Credit Card or your Mastercard World or Mastercard World Elite Debit Card for QAR 1 on POS machine.
Vehicle is handed over to you upon successful transaction on your Credit or Debit Card.
In case of unsuccessful transaction, the customer will have to pay
the actual valet charges by .
Free VIP Car Wash with Hi Wash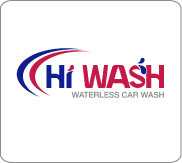 Doha Bank brings you a sparkling deal. As a Doha Bank Visa Infinite Privilege or Doha Bank AL RIYADA Visa Infinite Credit Card holder or Mastercard World or Mastercard World Elite Debit Card holder, you can now exclusively enjoy fast, convenient and professional mobile carwash services in partnership with

, delivered right at your doorstep.

's personnel will visit your work or home at your convenience and provide you with a luxury car wash service that includes complete cleaning and car washing of your vehicle leaving your car spotless, protected and polished within a few minutes. From the exterior paint and rim, to the interior leather, upholstery, vinyl, and carpet,

will give an unrivalled and excellent service.
How to enjoy your Complimentary Car Wash:
Contact the booking hotline at +974 4408 7333 to book your "Elite Package" mobile car wash service appointment.
The Customer Services team will communicate the procedure clearly, ensuring that you understand the terms of use of the services prior to confirming your appointment.
Appointment needs to be made at least 3 working days prior to your desired visit date.
The team will visit your provided location and complete the service at your location.
Upon completion of the service, the personnel will debit your Doha Bank Visa Infinite Privilege or AL RIYADA Visa Infinite Credit Card or your Mastercard World or Mastercard World Elite Debit Card for QAR 1 on POS machine.
Vehicle is handed over to you upon successful transaction on your Credit or Debit Card.
In case of unsuccessful transaction, the customer will have to pay the actual washing charges by .
Customer can avail only one car wash per car per month.
Car wash service is not available on Fridays & Saturdays.
Note:
Doha Bank's retail, commercial and corporate products are granted at our sole discretion and are subject to the Bank's terms, conditions and acceptance.