International Resident Client Desk
Doha Bank administers relationship and tie up for the e-remittance arrangements with various country banks. It benefits different country nationalities working and residing in the State of Qatar.
---
In order to cater to the banking needs of expatriates in Doha, Doha Bank offers them a choice of delivery channels and services. Doha Bank offers its services to expatriate customers in sending outward remittances and opening accounts by them in their home country. These facilities meet the requirements of the various expatriate customers for banking services both in Qatar and in their respective home country.
Advantages to Expatriate Customers
The expatriate customers will have a one-stop banking arrangement and can fulfill their needs both in Qatar and in their respective home country.
Online remittances services – Speedy, economical and risk free transfer of money click for E Remittance demo
24 / 7 and access to your account anywhere around the world for sending remittances.
Facility to open home country accounts in Qatar
Facility to access home country account through online and International Debit card.
Online E Remittance facilities available for following countries:

Bangladesh (click link to Bangladesh Services) | (Cash Payout to Bangladesh)


Egypt


Ethiopia


India (click link to Swagath NRI Services)


Indonesia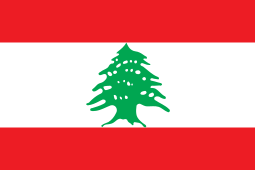 Lebanon


Nepal (Instant Cash Payout to Nepal)


Pakistan (click link to Remittance to Pakistan Free of Charge)


Philippines (click link to OFW Services)


Sri Lanka (click link to Instant Remittance to Sri Lanka)


Turkey
For more details contact:
International Resident Client Desk
Email: ircdesk@dohabank.com.qa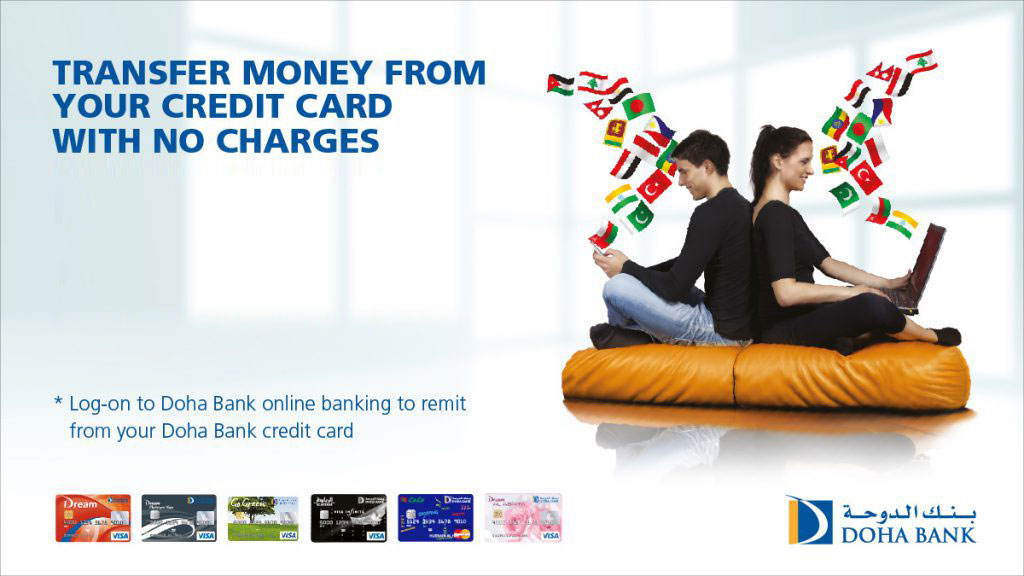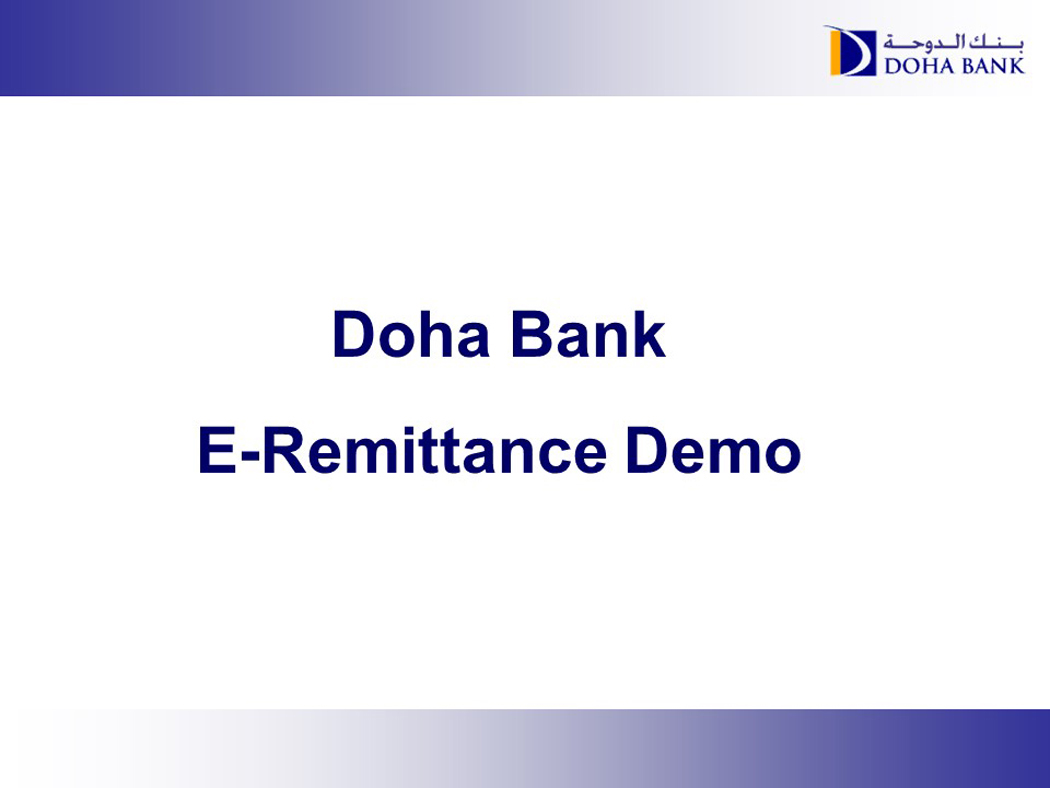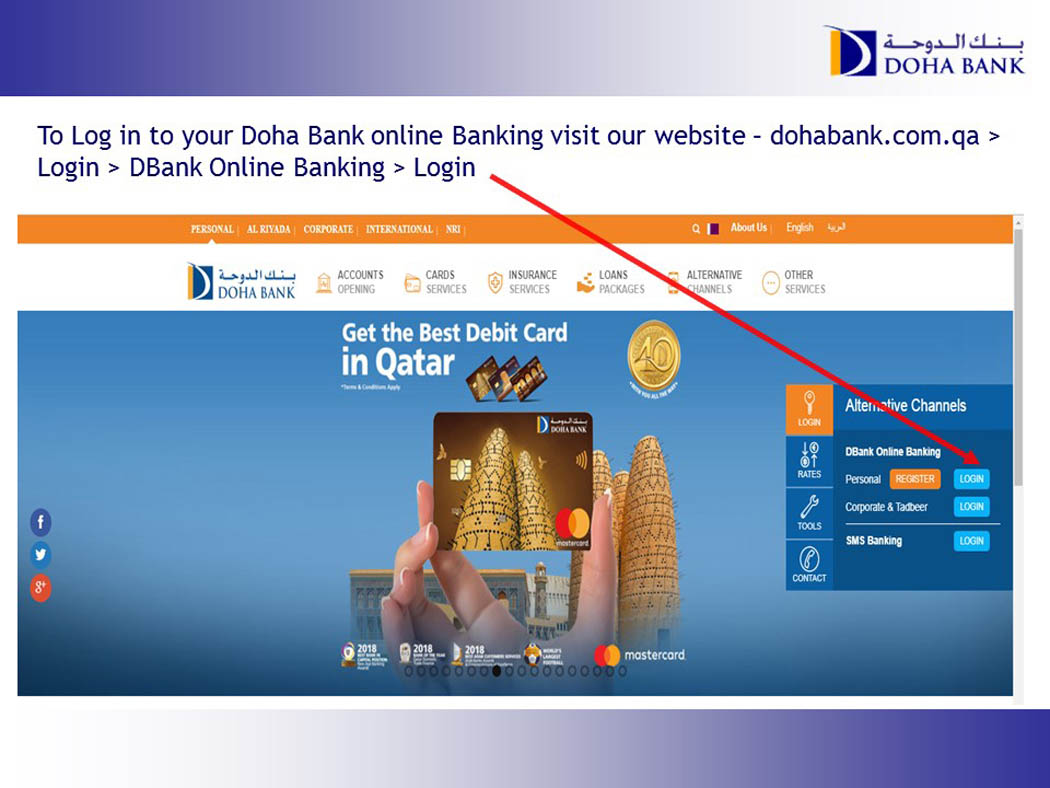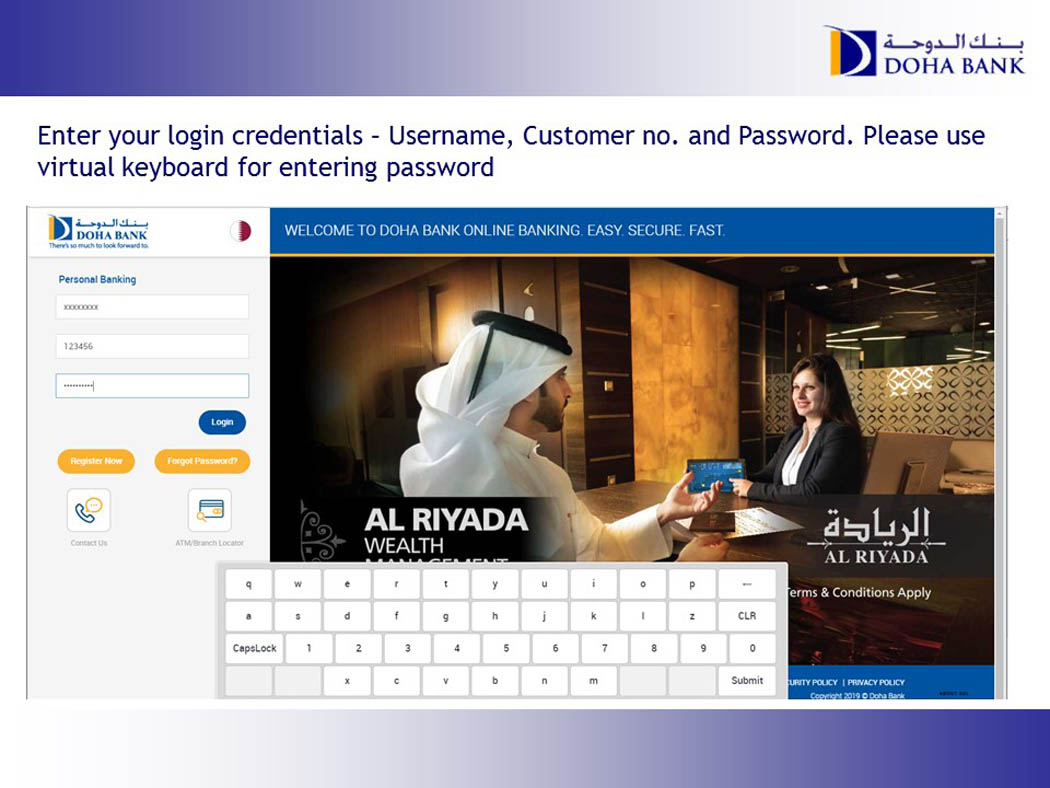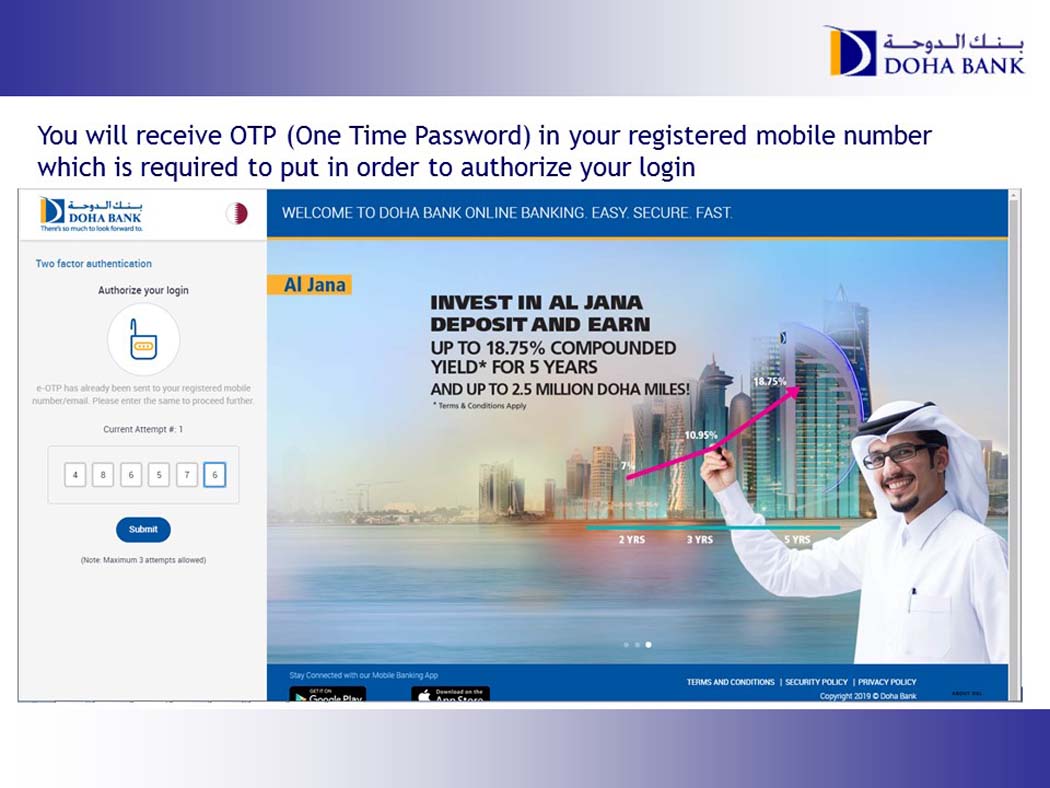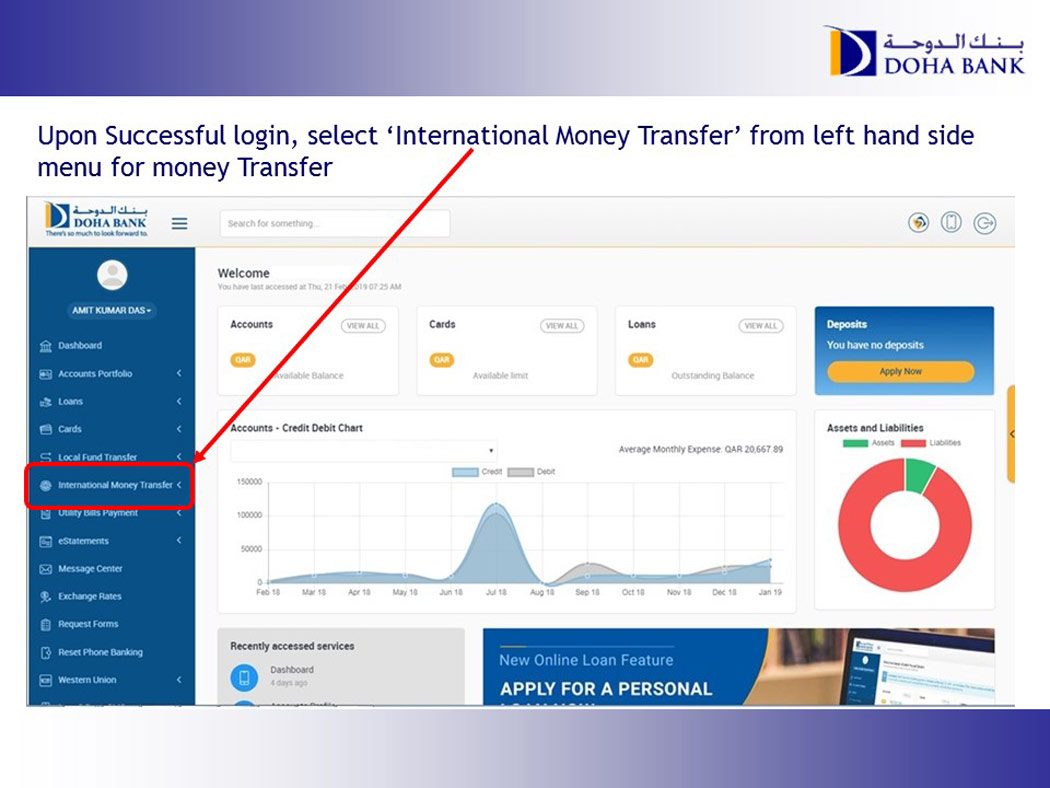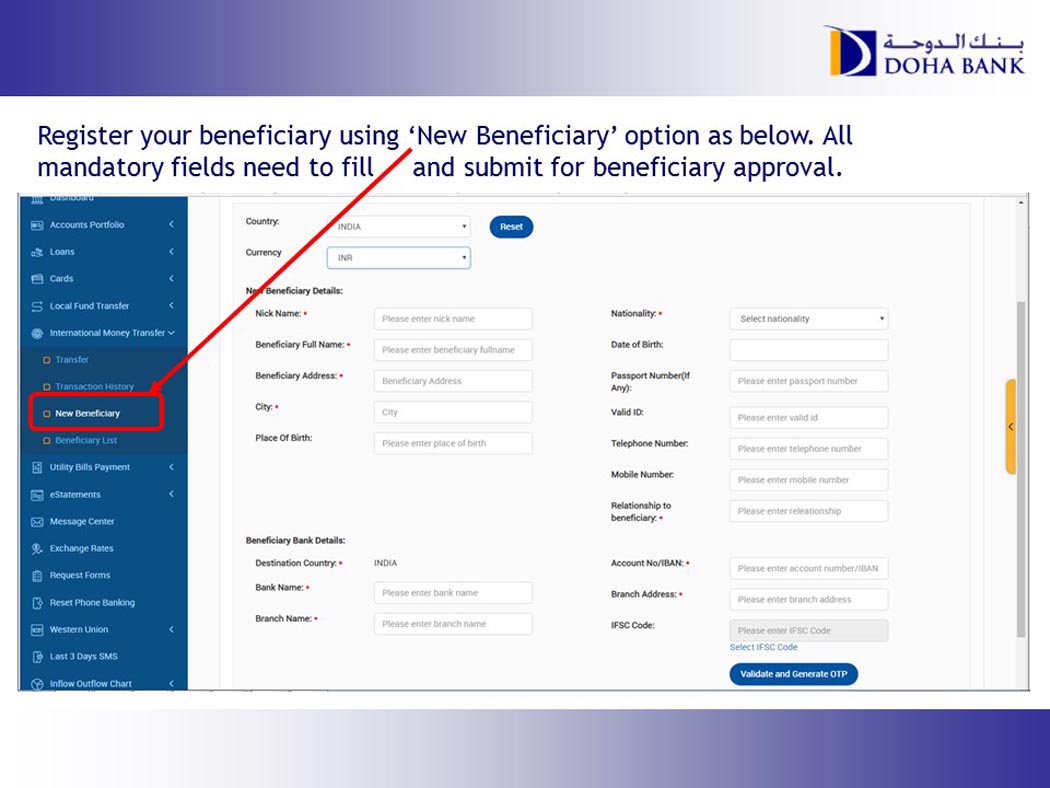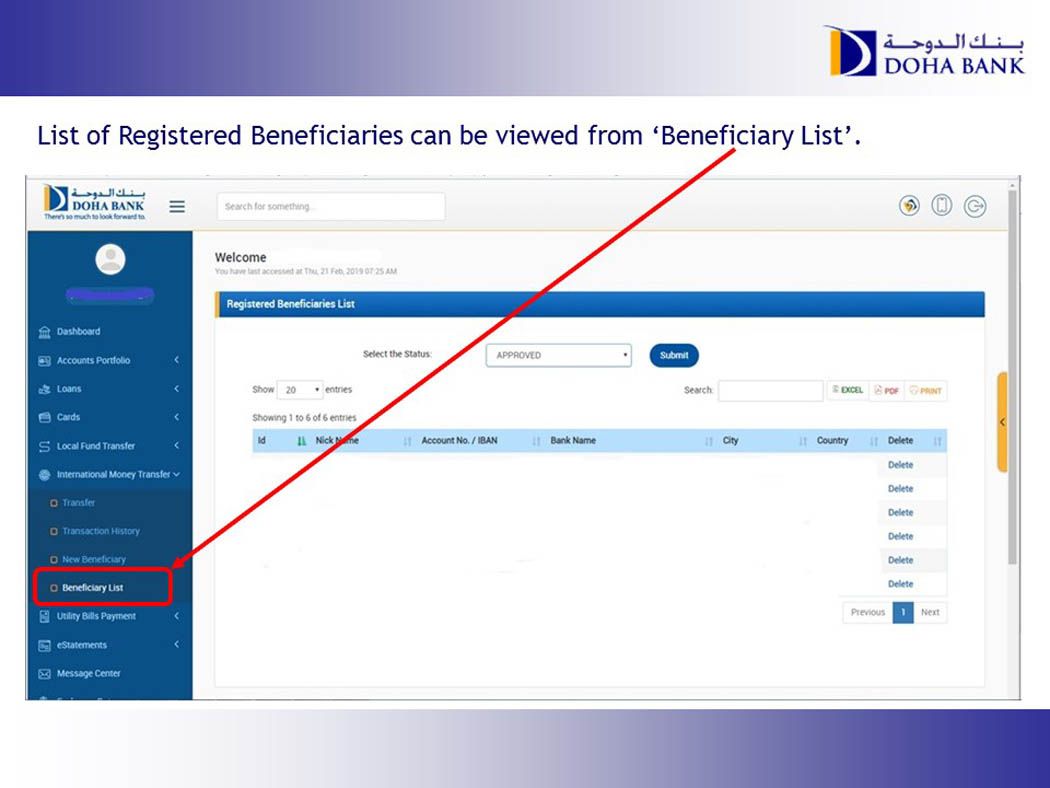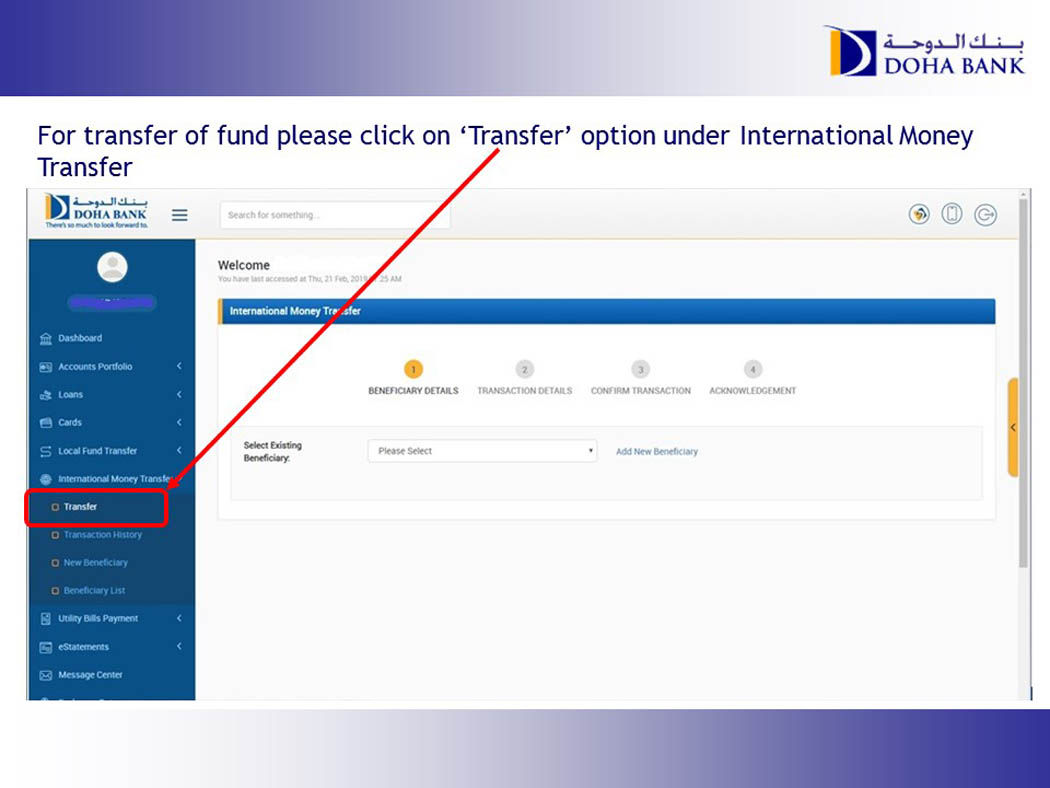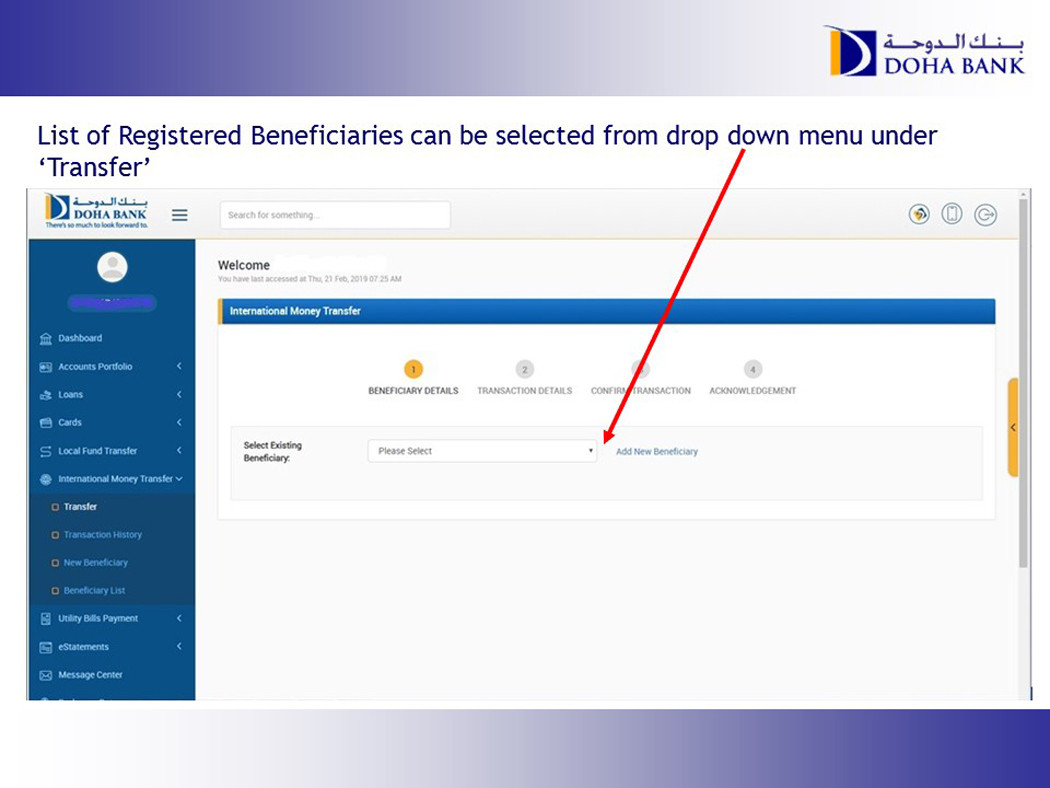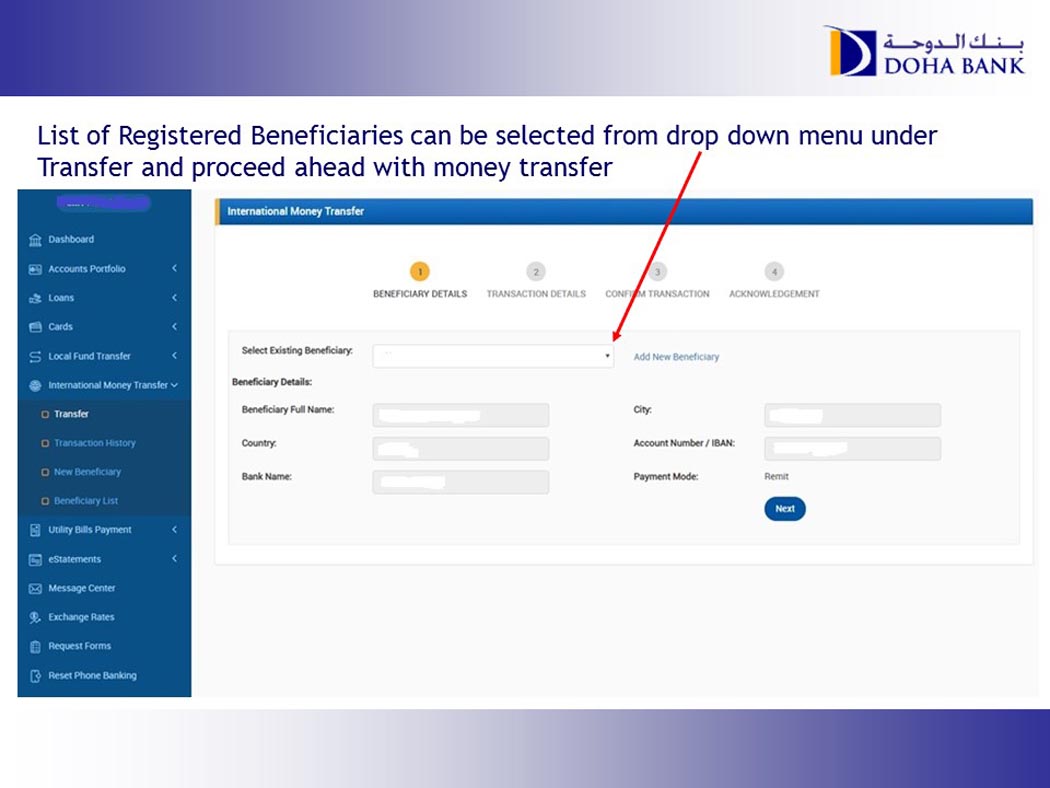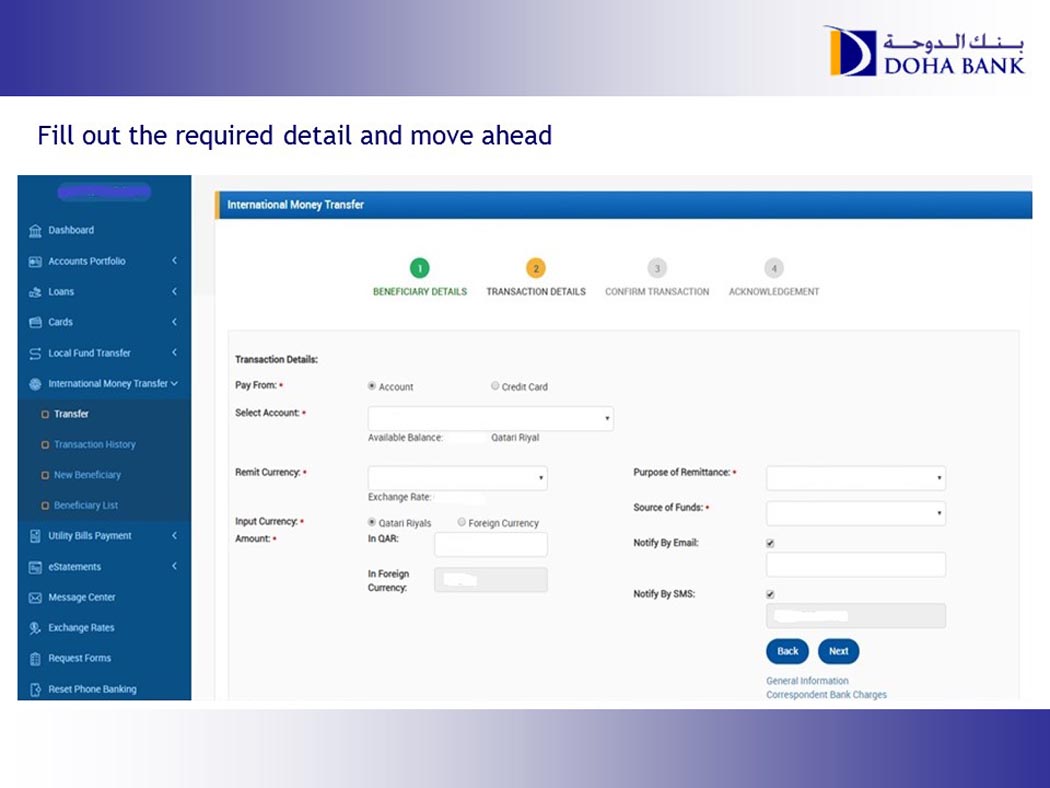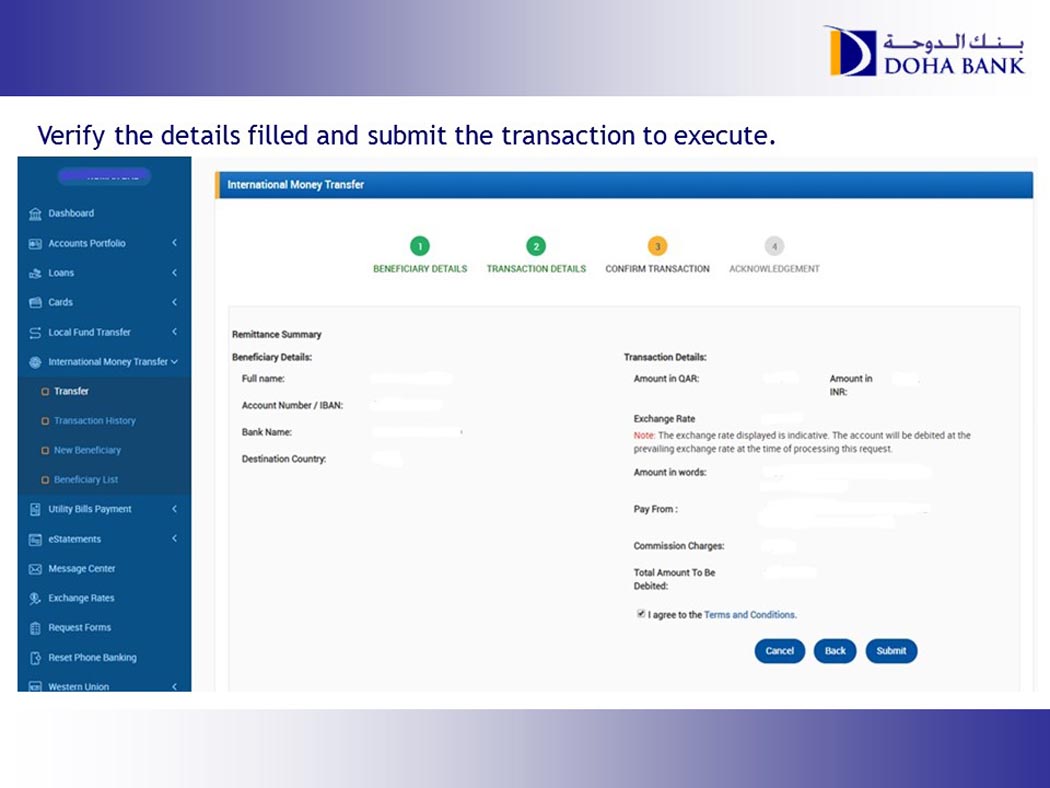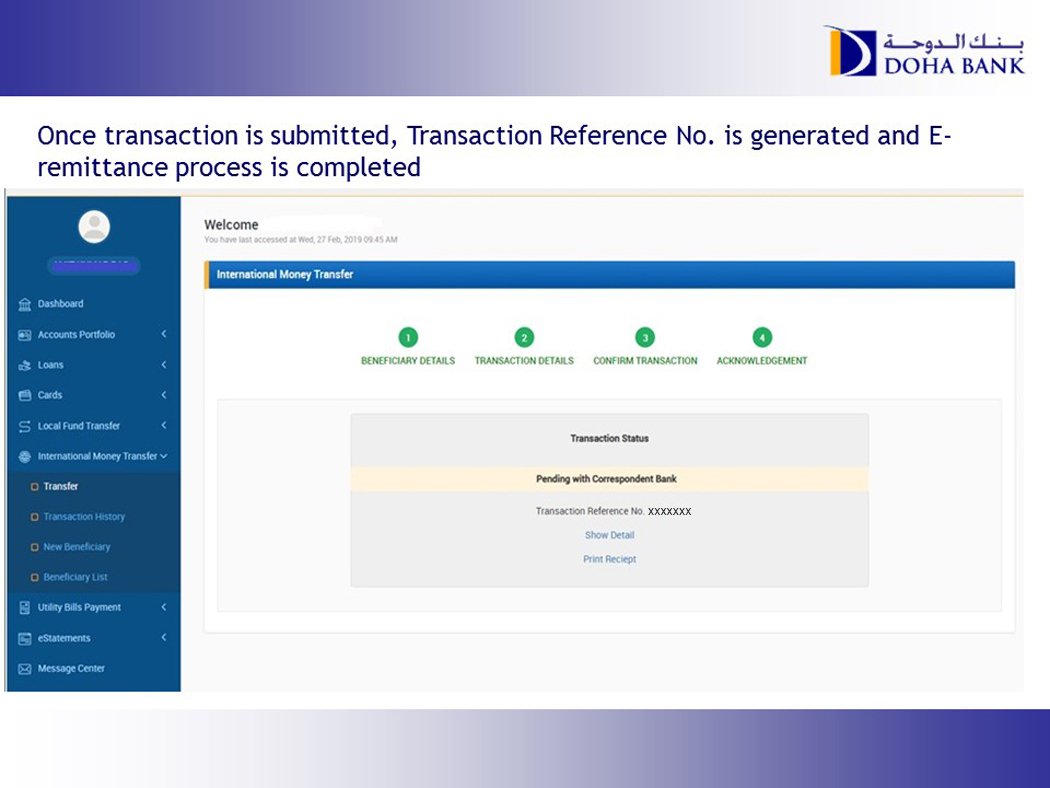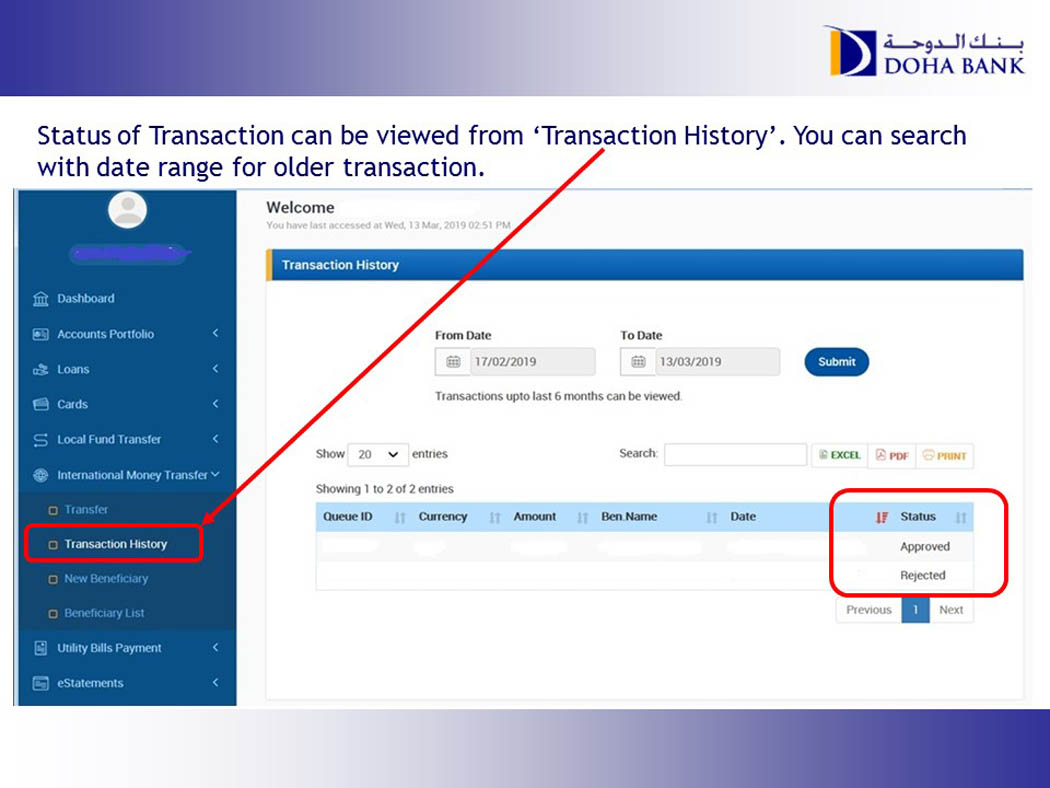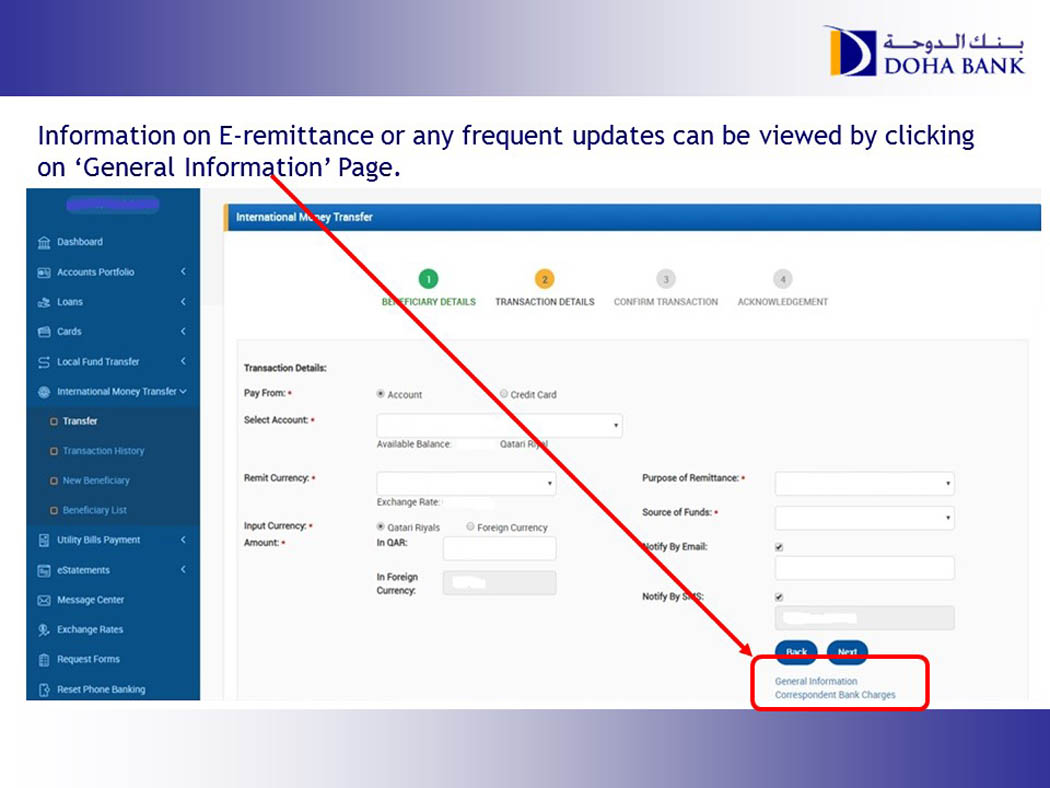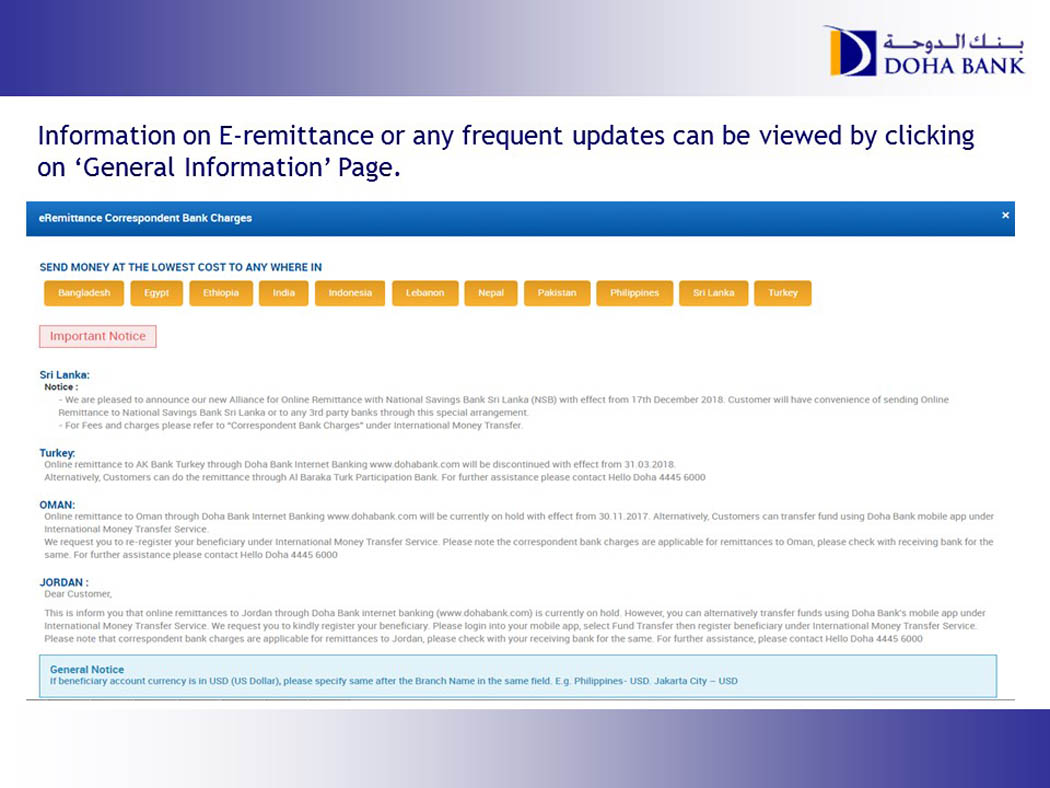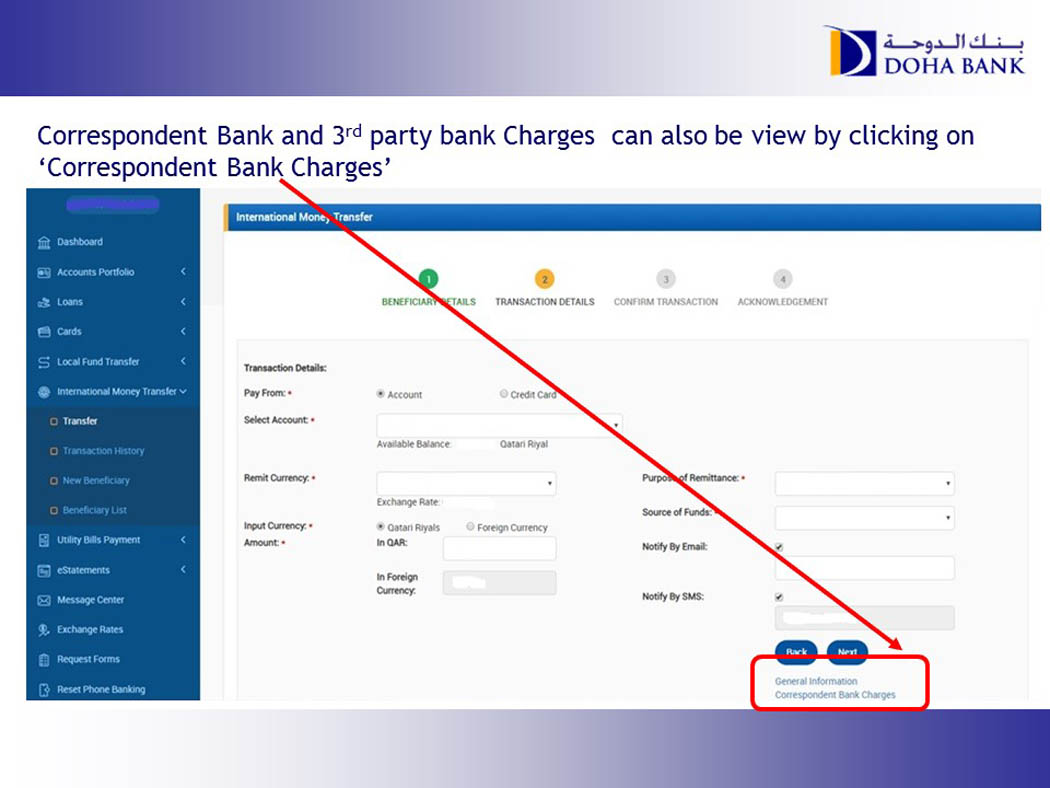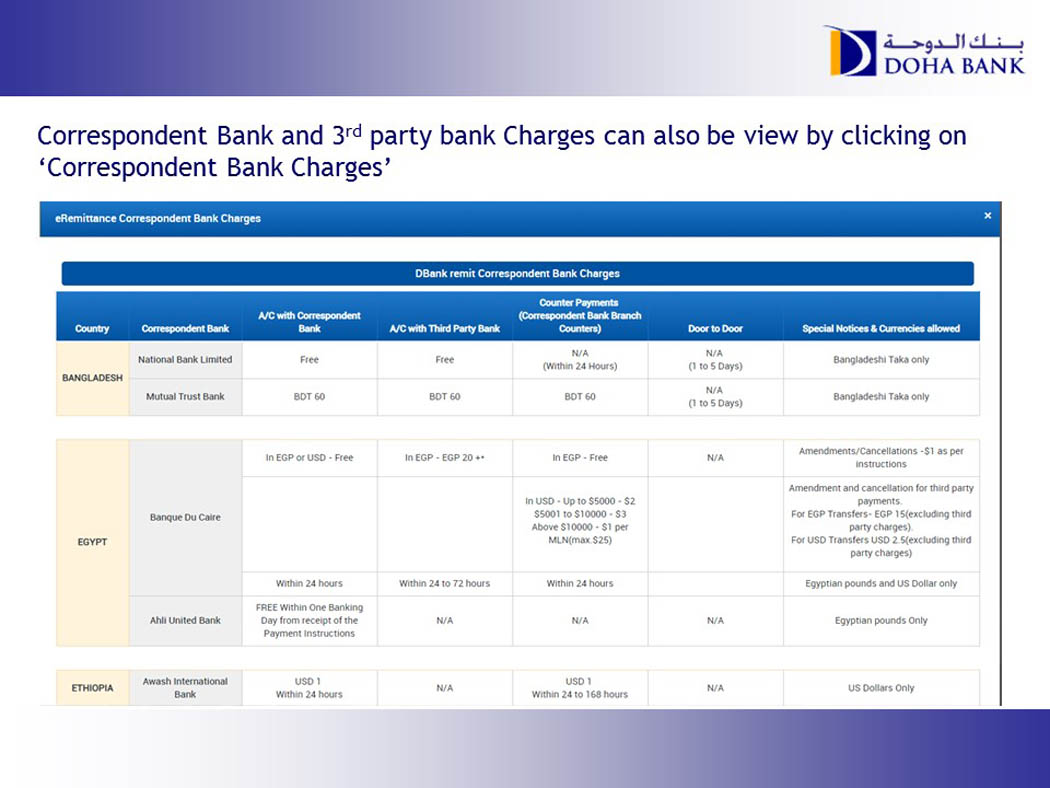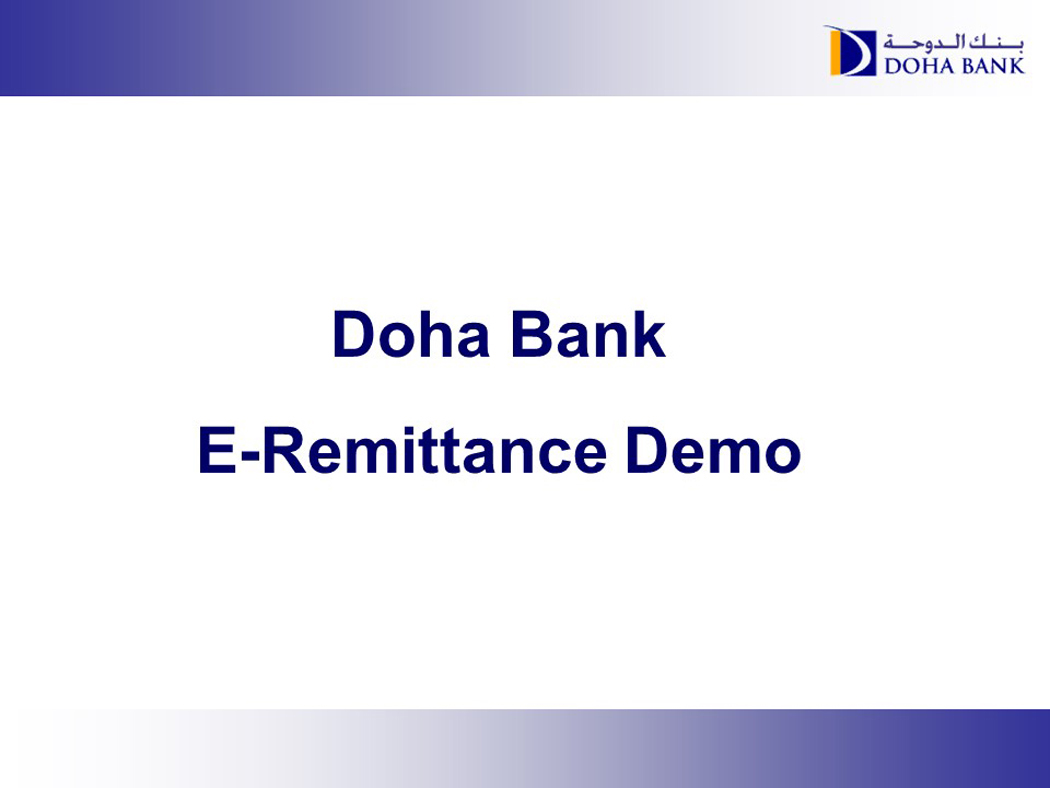 Note:
Doha Bank's retail, commercial and corporate products are granted at our sole discretion and are subject to the Bank's terms, conditions and acceptance.