Get Cash Incentive On Your Remittance to Bangladesh
Doha Bank customers can transfer money to Bangladesh and get Cash Incentive of 2% on their remittance amount.
---
Government of Bangladesh has announced 2% Cash Incentive on Wage Earners Remittance. All Bangladesh national transferring fund to Bangladesh can now benefit 2% Cash Incentive on their remittance amount.
With Doha Bank online remittances, you can remit your money back home in a secured and convenient way, through our correspondent banks in Bangladesh and earn 2% Cash Incentive on your remittance amount under "Cash Incentive on Wage Earners Remittances" scheme of Government of Bangladesh.
Features
Fast reliable electronic remittance facility.
Competitive Exchange Rate.
Remit anytime, from anywhere, online platform available 24/7.
Cash Incentives is paid by correspondent bank to beneficiary as per Government of Bangladesh's scheme of 2% Cash Incentive on Wage Earner Remittances.
Register / Re-register your beneficiary today to avail the Cash Incentive on your remittance to Bangladesh.
Details of Fees & Charges
Charge on E-Remittance to Bangladesh is as below:
| Platform | Doha Bank Charges | Correspondent Bank Charges |
| --- | --- | --- |
| Online Banking / Mobile Banking | QAR 10 | BDT 60 |
| Branch | QAR 15 | BDT 60 |
Features and Conditions on Disbursement of Cash Incentive
"Wage – Earner" means a Bangladesh national gainfully employed abroad but not paid by Government or a Statutory, autonomous or semiautonomous body, and also includes a Bangladesh national who has his origin in Bangladesh but, for any reason, has assumed foreign nationality.
2% Cash Incentive will be applicable on the remitting amount.
Wage Earners Remittance worth of BDT 150,000 or equivalent currency sent by Wage – Earner through Exchange Houses / Banks, will not require any documents to get 2% Cash Incentive be applicable.
Wage Earners Remittance worth of any amount above BDT 150,000, beneficiary need to claim the incentive. If the beneficiary and remitter is the same person and residing abroad then the beneficiary will communicate directly over phone or e-mail to his / her bank branch in Bangladesh for claiming Cash Incentive.
If the remitter is sending money to beneficiary in Bangladesh (the beneficiary is other than Remitter and the amount is more than BDT 150,000), the beneficiary in Bangladesh is required to claim incentive from his / her bank in Bangladesh.
Correspondent Bank / Payee bank may ask Beneficiary to submit the following documents at the time of payment of Cash Incentive.

Passport Copy / No. of expats.
Appointment Letter Copy / No. provided by Foreign Employer / BMET (Bureau of Manpower, Employment and Training) Approval Copy / No.
Residence Permit Copy / No.
Copy of Trade license in case of remittance generated from business proceeds.

Beneficiaries' of Wage Earners Remittance also submit the above mentioned documents to their bank branches within five (5) working days for claiming Cash Incentive.
Cash Incentive will not applicable against the mentioned purpose of sending remittance:

Foreign Direct Investment,
Donation,
Trade and Freelancing / IT export and
other product or service export.

Cash Incentive will not also be applicable if the beneficiary of wage earners remittance is other than Individual.
Cash Incentives are paid by correspondent banks to beneficiaries in Bangladesh as per Government of Bangladesh scheme. Doha Bank is not responsible for non-payment, delayed payments, withdrawal or cancellation of scheme by correspondent bank or Government authorities.
**Terms and conditions apply.
Login to DBank Online to Remit
More information on Remittance to Bangladesh, please contact
International Resident Client Desk
Email: ircdesk@dohabank.com.qa
Download Your App Now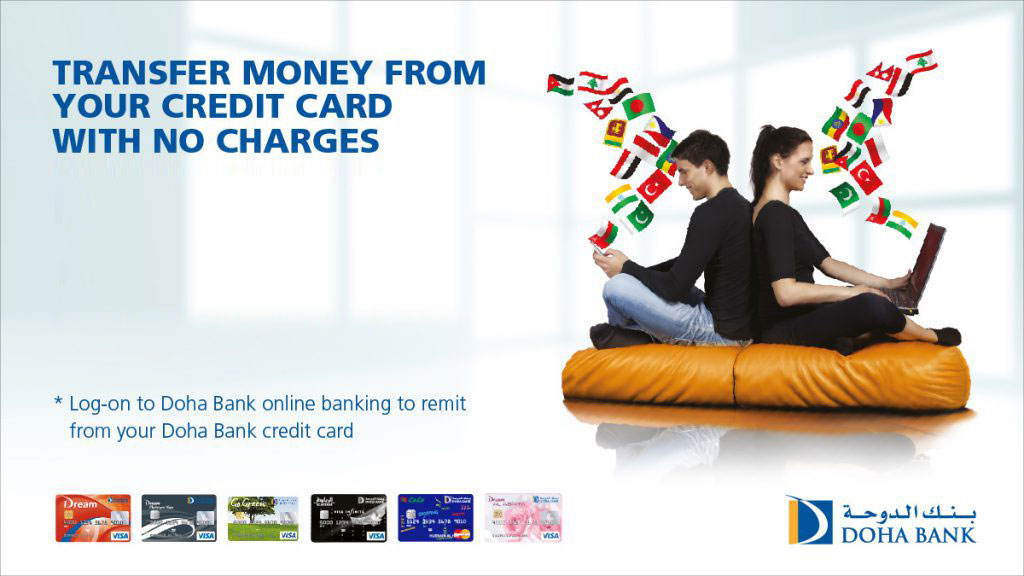 Note:
Doha Bank's retail, commercial and corporate products are granted at our sole discretion and are subject to the Bank's terms, conditions and acceptance.