World Diabetes Day 2021: Doha Bank Supports the Fight against Diabetes
In support of the fight against diabetes, Doha Bank held several initiatives throughout the week towards acknowledging and recognising World Diabetes Day.
Kicking off the activities, the Bank collaborated with Naseem Al Rabeeh Medical Centre for screening and testing of employees, and free consultation with an Endocrinologist for good advice. This was followed by an interactive awareness session delivered by the Primary Health Care Corporation on healthy lifestyle and prevention of Diabetes. Activities continued throughout the weekend with the Bank's employee's taking the track for the 1km Diabetes Walk at the Oxygen Park adorned in 'World Diabetes Day' T-shirt under the slogan 'Let's Take the Steps to Stop Diabetes'. As a finale to the BLUE week, Doha Bank Tower at West Bay was illuminated in blue for 2 days on 13th & 14th November.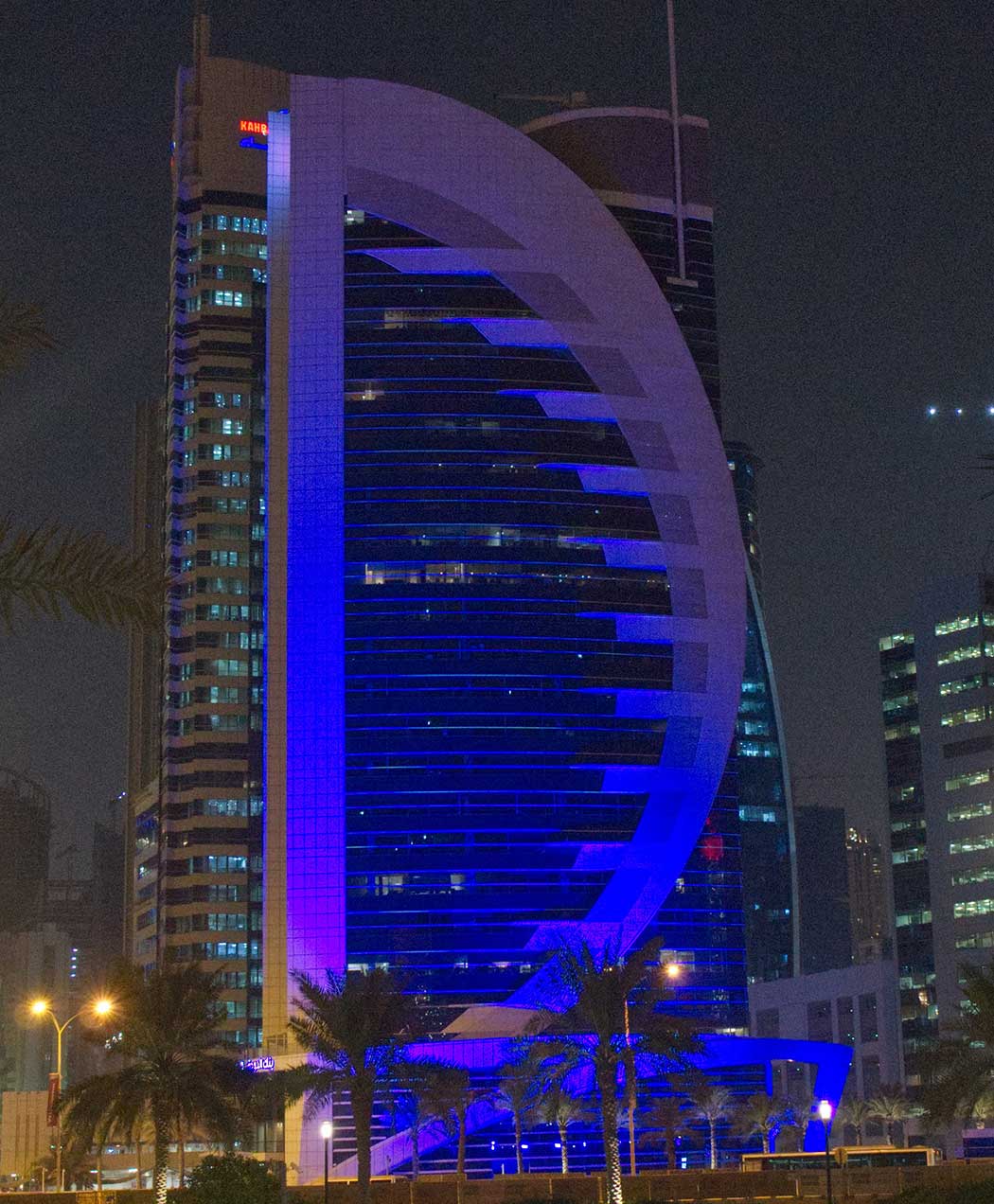 "Diabetes is a silent killer and we should not let it stand in our way" expressed Shka. Noor Al-Thani, Deputy Head of Doha Bank Human Resources. She continued her thoughts saying "We will continue our support towards our employees and the public in the fight against such diseases"