Doha Bank Recognized by MoL for Qatarisation Efforts
Doha Bank, was recently recognized by Ministry of Labor (MoL) for exemplary contribution towards the Qatarisation initiatives across the organization.
A ceremony was recently held by the MoL to recognize companies and establishments that excelled in localizing jobs in the private sector, attracting qualified national cadres.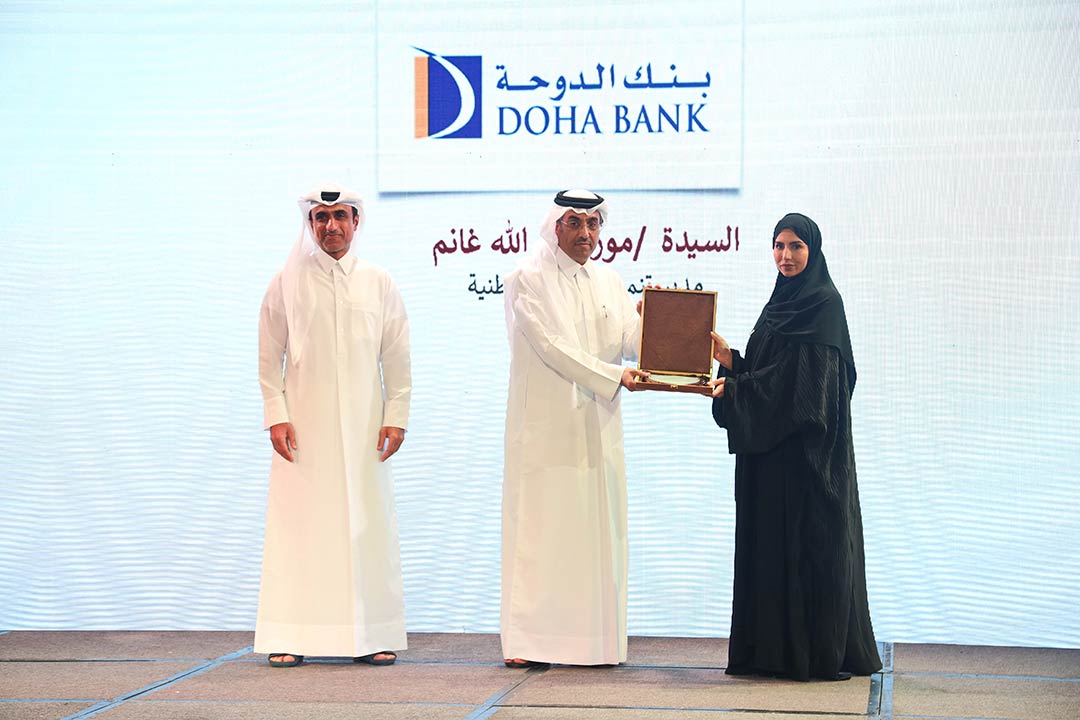 The award was presented by HE the Minister of Labor, Dr. Ali Bin Samikh Al Marri to Doha Bank Officials Shk. Abdulrahman Bin Fahad Al-Thani, Deputy Chief Executive Officer, Mrs. Mouza Ghanem, National Talent Development Manager and Mrs. Fatima Najjar, Qatarisation Officer.
In line with the Qatar National Vision 2030, the Bank has established solid liaison with the Ministry of Labor through the National Employment Platform 'Kawader', in their strive towards increasing the number of locals in the Bank's workforce, integrated with enriched learning and development experience.
The National Talent Acquisition and Development programs at Doha Bank aims at employing and developing the National talent to advance their career and be exceptional Leaders in diverse spheres of the Bank. This includes scholarship and internship opportunities, structured learning plans, on the job experience and professional development, aimed at developing a steady pipeline of National talent at multiple levels.
Shk. Abdulrahman Bin Fahad Al-Thani, Deputy CEO of Doha Bank commented that "It is an absolute honor be an integral part of the initiatives of the Ministry of Labor and be recognized for our concrete Qatarisation efforts. We shall always support Qatar's long-term vision and provide opportunities for the career and growth of Qatari Talent".