Introducing the AL HAYER FUND Class A (AHF)
---
Doha Bank's Al Hayer Fund (AHF) is an open ended investment fund offering medium to long term investment opportunities across the GCC. The holdings of the fund are listed equities in their respective markets as well as bond issuances and other exchange traded funds listed in major markets allowing the fund to capture the exposure it requires to achieve your targeted investment returns.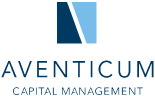 Launched in 2013, the fund has been approved as a private placement investment, which by definition means open to 100 qualified investors (the fund is not open for retail distribution). The fund has no foreign ownership restriction. The Qatar Central Bank has approved the offering documents most recently in August 2019.
Doha Bank on behalf of the AL Hayer Fund announces that the fund's management has been transferred from Amwal LLC. to Aventicum Capital Management (Qatar) LLC. The Fund has obtained all necessary approvals from the Qatar Central Bank.
The Fund Manager will commence his duties starting from 01 September 2019.
| | |
| --- | --- |
| Founder | Doha Bank, Q.P.S.C. |
| Fund Manager | Aventicum Capital Management (Qatar) LLC |
| Custodian/ Administrator | Standard Chartered Bank – Qatar Branch |
| Auditor | KPMG, Qatar |
| Subscription/ Redemption | Monthly dealing; subscription and redemption to be received by Doha Bank 1 week before end of every month for execution |
| Base Currency | US Dollar (USD) |
| Commercial Registration number | 57042 |
| QCB License number | IF/15/2011 |
Inquire now for Al Hayer Fund
Disclaimer:
Prospective investors should be aware that the investment in the Fund carries a significant degree of risk. The Fund is only suitable for investment by investors who are aware of and understand the risks involved and are able to understand the potential loss of their invested capital. At all times prospective investors considering an investment in the Fund should carefully read the Articles of Association and the Prospectus of the Fund. An investment is neither insured nor guaranteed by the Bank nor any other government agency. Investors are reminded that past performance of any investment is not a guide to future returns. Doha Bank is regulated by Qatar Central Bank.