Fitch has affirmed Doha Bank's Issuer Credit Rating at A, Doha Bank has said in a release.
Global credit rating agency, Fitch, has affirmed Doha Bank's Long Term Issuer Default Rating (IDR) at 'A'.
DB's IDRs, Support Rating (SR) and Support Rating Floor (SRF) reflect Fitch's expectation of an extremely high probability of support from the Qatari authorities for domestic banks in case of need. This reflects Qatar's strong ability to support its banks, as indicated by its rating (AA-/Negative), combined with Fitch's belief that there would be a strong willingness to do so. The latter is based on a strong track record of sovereign support to the banking sector including i) between 2009 and 1Q11 when some banks received capital injections to enhance their capital buffers and the government purchased some problem assets from the banks and ii) during 2H17 when the Qatari authorities placed significant deposits across the banks to support sector liquidity following the start of the blockade between Qatar and some of its neighbors. The government owns stakes in all Qatari banks.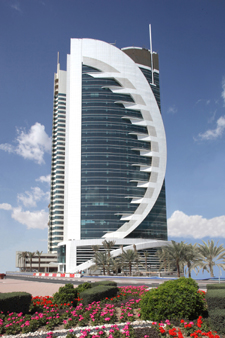 According to Fitch, DB's 'bb+' VR continues to benefit from an established domestic franchise in Qatar, where it is the fifth-largest bank with market shares of about 6%-7% in loans and deposits at end-2017.
The Bank's CEO Dr. Seetharaman said, the Bank increased net operating income by 7.5% to QAR 2.9 billion. Total assets increased by QAR 3.1 billion, a growth of 3.5%, from QAR 90.4 billion as at 31 December 2016 to QAR 93.5 billion as at 31 December 2017. Net loans and advances increased to QAR 59.8 billion as at 31 December 2017 from QAR 59.2 billion in 2016, registering a growth of 1.0%. Customer deposits showed a year on year increase of 6.7% from QAR 55.7 billion in 2016 to QAR 59.5 billion as at 31 December 2017 which is evidence of the strong liquidity position of the Bank.
With regards to key initiatives, innovations and achievements, Dr. R. Seetharaman said, "Doha Bank has launched the QE Index ETF (QETF). In a bid aimed at further strengthening its digital engagement to enhance customer experience, Doha Bank has recently unveiled its new Arabic mobile banking app and revamped its English-language app adding innovative features.
Dr. R. Seetharaman further added, "In line with International expansion strategy, Doha Bank received approval from the regulatory authorities to shift its Raheja Center (Mumbai, India) Branch to Chennai (India), and have commenced operations and thereby having branch operations in 3 major cities within India (Mumbai, Kochi & Chennai).