DOHA BANK & UNESCO launches ECO-Schools Programme and Website
Doha Bank and UNESCO jointly launch the nationwide ECO-Schools Programme in Qatar on 02nd March 2011.This programme will aim at encouraging and supporting all the schools in Qatar ,irrespective of level or discipline to proactively participate in the implementation of good environmental practices, reduction of carbon footprint and increased ECO-consciousness. This programme targets to nurture children to understand the importance of co-existing with nature and will groom them into responsible environmental advocates.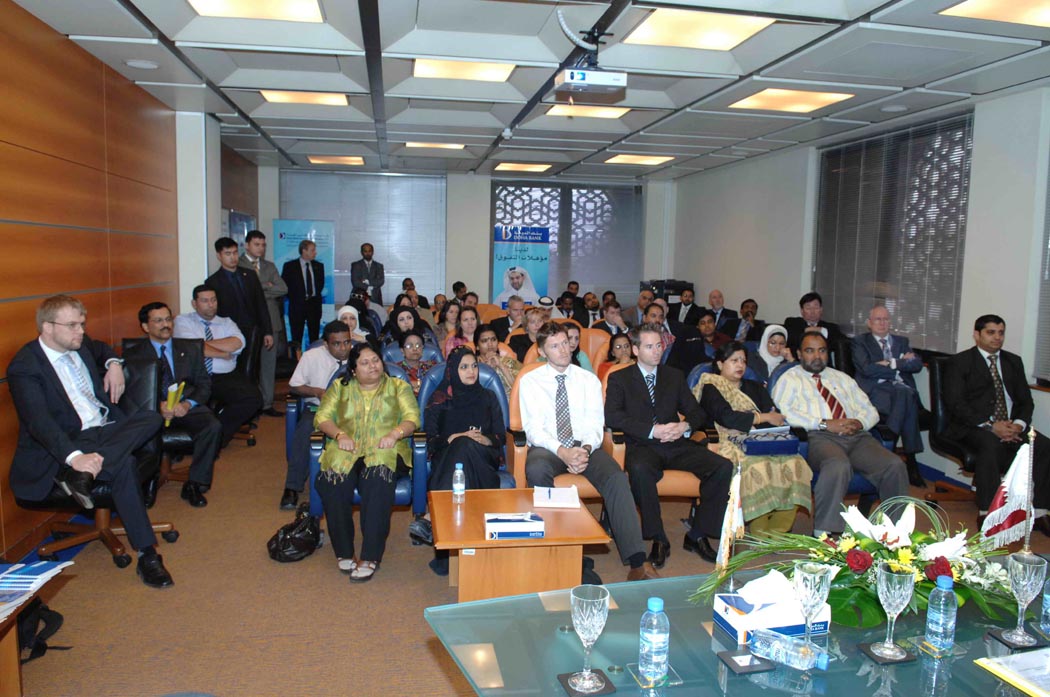 The ECO-Schools Programme is a unique award programme that will guide schools on various sustainability initiatives adopted, which will provide substantial opportunities to schools to explore various environmental concepts that can be improved, developed, implemented or retrofitted at their respective premises.
Member schools will be awarded the ECO-Stars awards for projects executed and completed at 4 basic categories; i.e. Environmental Health, Waste Management, Energy-saving and Water Management projects. The prestigious ECO –Shooting star award will be presented to the school which successfully completes atleast 1 project in each category of the programme. All completed assignments will be assessed, evaluated and audited by a specially constituted ECO -School Committee which will also oversee and monitor the successful implementation of the projects undertaken. The award winning school will qualify to collaborate with other existing ECO -schools or start up or complete a project together.
In line with this initiative, Doha Bank & UNESCO has also launched the ECO-Schools website www.ecoschools.com.qa to facilitate the registration, monitoring, forums, status, evidence submission of various schools and others. This website has 4 portals to facilitate each level of users; namely, for Students, Teachers, Parents and Private Sectors.
The Core Process of the ECO -school is very simple. The participating school only requires to create a framework for student action and deliver the project essentials to the ECO-School Committee. Once approved, the schools will implement the Action Plan and the process is reviewed and repeated for every new project.
Dr. Benno Boer, Ecological Science Advisor, UNESCO Arab Region says, "Initially, we expect around 50 schools to register for this initiative by year-end. We aim to empower the youth in Qatar to make a difference by being environment conscious and proactive participants in saving the world. The ultimate goal of this initiative is to create a long-outstanding impact in Qatar with a perspective to export the idea into other countries."
"Schools are free to choose which environmental issue they want to explore which will be a very rewarding experience for school children since they will have the opportunity to practice and understand the value of nature preservation and conservation. The children will be motivated towards the betterment of their schools environmental performance through recognition, ECO-projects Management and sense of pride in their achievements," said Dr. Benno Boer.
Mr. R. Seetharaman, Doha Bank Group CEO, said, "Doha Bank is committed to this long-term partnership with UNESCO whereby creating a platform for schools to contribute to the socio-environmental improvement and intellectual development of the human society in Qatar and the world. This programme will continually endeavour to successfully integrate the "green culture" through the schools to become ECO-friendly institutions by taking practical steps towards a greener path and leaving less carbon footprint in the environment."
"ECO-Schools is about encouraging schools to change their mindset about going green and learning to maintain sustainable development. It is about teaching our children to shoulder key responsibilities and be responsible citizens starting from the early school days. Doha Bank & UNESCO is the first to launch this concept in the entire Middle East Region and we aspire to propagate the same to many countries in the near future. Furthermore, joining the ECO-Schools programme is absolutely FREE-OF-CHARGE, thus encouraging more involvement and participation from the schools. The success of this programme lies in the commitment and support of every school to save the Earth and by initiating action today for the next generation," Mr. Seetharaman added.
The ECO-Schools Programme is the ideal way to deliver ECO-curricular activities for the future generation which will provide a creative learning scenario to become resourceful, innovative, artistic, imaginative and proactive in saving the environment through various educational methods and approaches whether at school, home or society at large. The academic value gained from hands-on experimental learning will assist establishing valuable information as a simple step to make a big difference. This initiative underlines Doha Bank's committed initiative to be a Green Bank responsible to the society and the Nation.