Bank's staff take on the role of environmental change agents as they spread the message of tree protection and conservation
Reinforcing its environmental leadership, Doha Bank recently organized a tree planting event in the northeast area of its Dukhan branch under the theme "Plan and Plant for the Future", as part of its CSR (Corporate Social Responsibility) strategy. The initiative was aimed at raising awareness about the role of trees in biodiversity conservation while emphasizing the civic duty of residents in preserving the environment for future generations.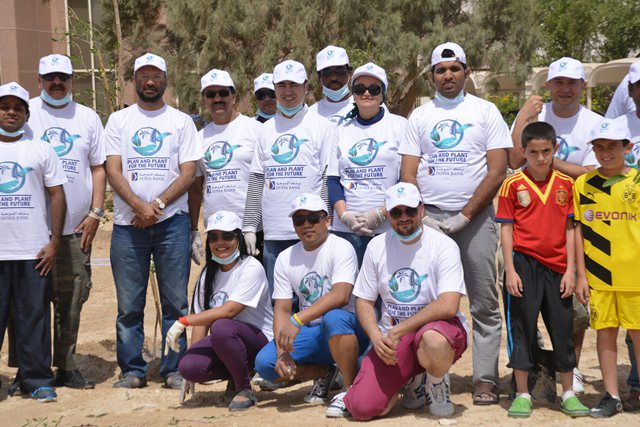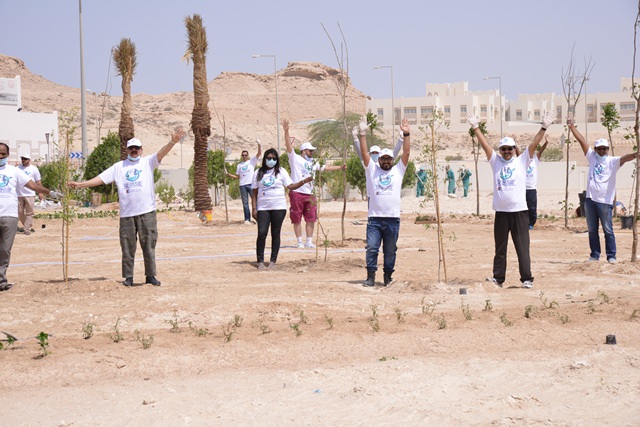 Staff from various departments and branches joined hands with members of the Green Banking Task Force Committee and the Planet Savers Club of the Bank, to plant trees, shrubs and flower-bearing varieties such as Phoenix Dactylifera, Conocarpus Trees, Ficus Altessima, Zizyphus Spina Christi, Delonix Regia, Citrus Lemon, Cassia Fistula, Cassia Javanica, Bougainvillea, Lantana, Deodonoea Viscosa and Tecoma Stans, to name a few.
"By encouraging our staff to act as environmental change agents, Doha Bank continues its mission to increase green awareness and promote more sustainable habits within the community. As environmental advocates, setting an example for other institutions will inspire several others to leave a positive impact on the environment for many future generations to come," said Dr. R. Seetharaman, CEO of Doha Bank. "Preservation of nature's elements is of vital importance in ensuring ecological sustainability and it is our collective responsibility to ensure the preservation of trees, especially at a time when climate change has emerged as one of the most pressing challenges facing humanity."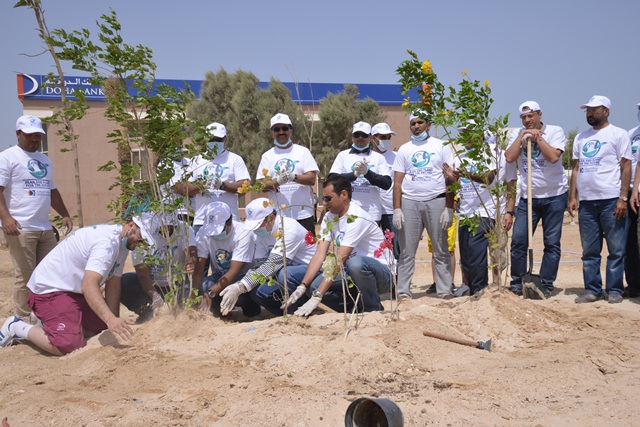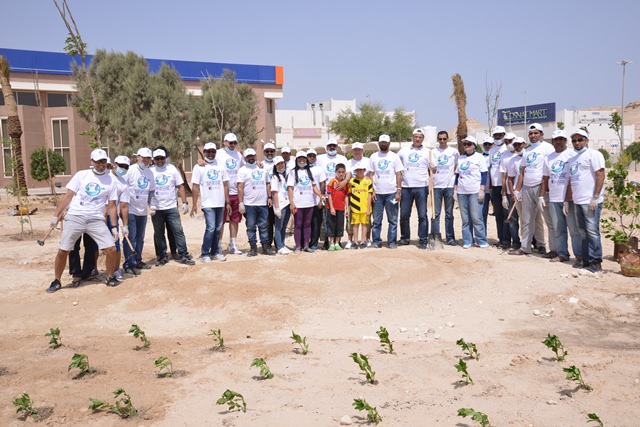 He added, "Doha Bank is a firm believer in the need for economic development to be in harmony with environmental conservation, and nurturing a pool of committed environmental advocates within our organization is integral to our vision of contributing to the creation of a more eco-conscious society."
The initiative by Doha Bank coincides with this year's Earth Day, which will be celebrated by the global community on 22 April 2015, with an aim of planting 10 million trees around the world.
In line with this initiative, Doha Bank has also promoted registration of its Green Accounts and e-Statements to reduce the printing of paper bank statements – encouraging customers to participate in its Green Banking drive. Doha Bank ATMs also display messages to discourage printing of receipts to encourage users to rely upon the SMS service for account balances and confirmations. Moreover, Doha Bank also offers Green Cards – as part of which 1% of customers' spending is donated towards its green causes.
Doha Bank has established itself as a pioneer in the green movement in Qatar, both through the numerous CSR initiatives it undertakes each year and through transitioning to paperless banking by automating its processes. The bank maintains a well-defined Environmental Policy with the principles of "Reduce, Reuse & Re-cycle" and continually reaches out to the community through its CSR endeavors such as a dedicated Green Banking website www.dohagreenbank.com and the annual ECO-Schools Programme (www.ecoschools.com.qa) which creates a platform for schools to integrate sustainability into their operational framework.