Doha Bank Long Service Awards Recognises 105 Longest Serving Employees
Doha Bank, the leading private sector bank in Qatar, hosted a special "Long-Service Awards" ceremony to honour 105 employees who have served the bank for 10, 15, 20, 25 and 30 years. Some of these achievements are extremely remarkable as the employees having served over 30 years have practically been with the Bank since its earliest days. Employees recognised on the day hailed from Qatar as well as from countries all over the world.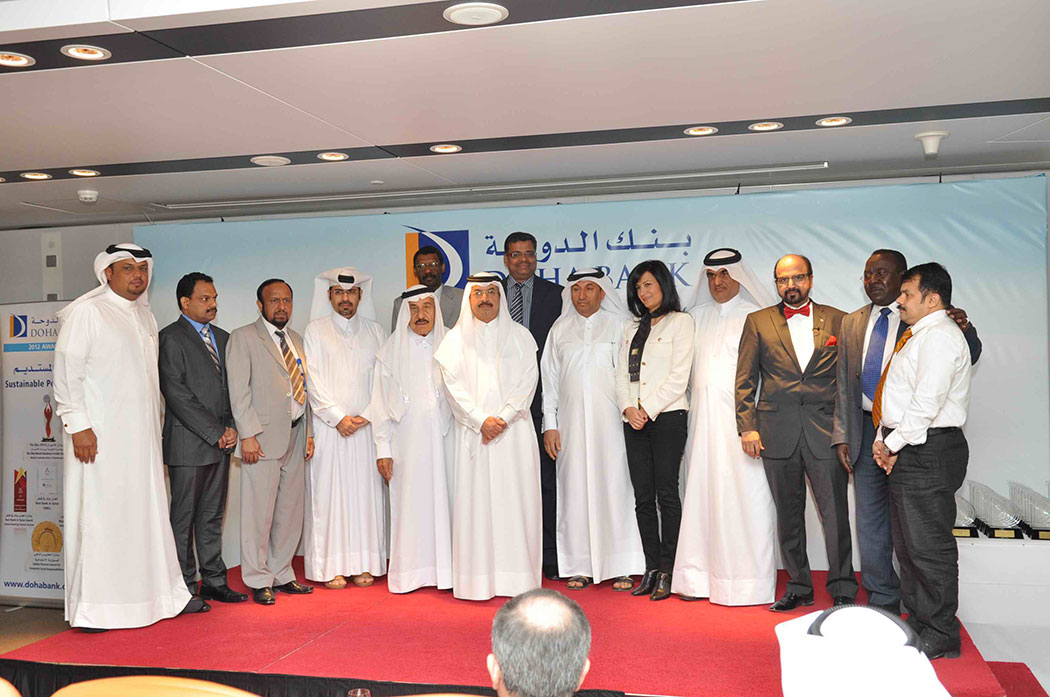 The ceremony was held at Doha Bank's Head Office situated in West Bay on the Doha Corniche and was attended by many senior officials including Vice Chairman of Doha Bank's Board of Directors Mr. Ahmed Abdul Rahman Yousuf Obaidan Fakhroo, Doha Bank Managing Director H.E. Sh. Abdul Rehman Bin Mohammad Bin Jabor Al Thani and Doha Bank Group CEO Dr. R. Seetharman.
Doha Bank Managing Director His Excellency Sheikh Abdul Rehman Bin Mohammad Bin Jabor Al Thani said on the occasion: "Doha Bank is extremely proud to be a long-term employer in Qatar and we are honoured to enjoy the loyalty of our staff. For this, we thank the staff for their dedication; the Bank's human resources department for helping our staff grow as individuals; and also the senior management for helping nurture talent and skills to help each employee grow to attain their personal potential.
"Doha Bank is committed to delivering the best professional care to our customers. We are able to do this through dedication, effective customer service, commitment to quality improvement, and by understanding and exceeding customer expectations. The deep expertise and innovation accumulated over the decades since the Bank was established in 1979 are our key strengths and each staff member plays an important role in delivering this high level of professionalism to our customers."
Doha Bank Group CEO, Dr. R. Seetharaman said: "At Doha Bank we believe employee retention and career planning are among the most important objectives as the Bank grows in Qatar and around the world. We sincerely hope that through investment in career planning and development programmes and on the job skills training, every single employee is able to achieve great things and that they are further inspired by receiving a Long-Service Award during their career at Doha Bank. This is a great example of the efficiency and success of Doha Bank in developing its close-knit family of employees and true testimony for future employees seeking advanced career opportunities at the Bank."
Dr. Seetharaman adds: "Last year alone, Doha Bank was named "Best Bank in Qatar" by Global Banking & Finance Review, "Most Innovative Bank" by Global Banking Finance and received the "Golden Peacock Global Award for Sustainability" from the World Council for Corporate Governance. These are just some of the many great achievements that we share with our staff at every level and today, we are recognizing over a hundred employees who have served the Bank for between 10 and 30 years. Today we had an opportunity to congratulate these outstanding individuals who have dedicated their careers to Doha Bank."