Qatar's Most Popular Scheme Returns for the 15th year with A Mega Prize of QAR 2 Million & 631 Cash Prizes
Doha Bank, one of the largest private commercial banks in Qatar, has announced the first winners of its 2018 Al Dana Scheme, recognized as the most popular financial product in Qatar offering the biggest prize pool in the country.
The first draw event of 2018, held in the unique settings of VOX Cinemas in Doha Festival City Mall, kicked off another year of exciting rewards for Doha Bank's loyal customers, who bagged life-changing prizes.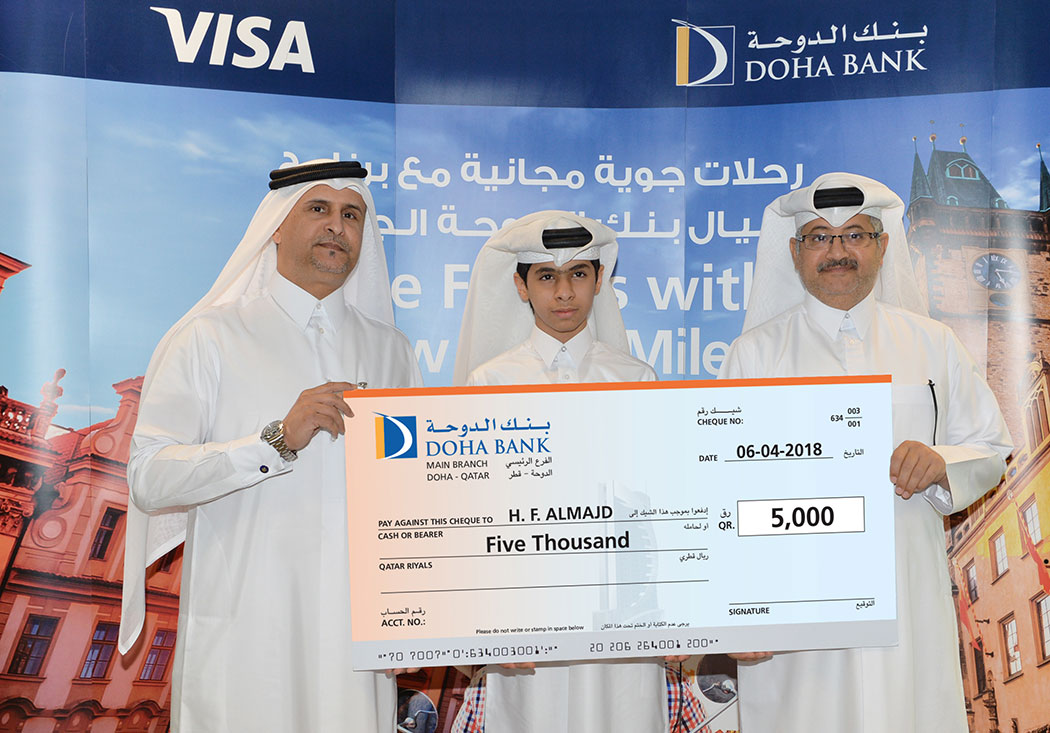 The much-awaited event saw audience members picking the 44 lucky winners for the first live draw of 2018 through a random selection, before they enjoyed a special complimentary movie screening, snacks and refreshments.
This month's outstanding prizes included top prize of QAR 100,000, which was awarded to Mr. M. C. Agrawal, the QAR 5,000 prize for the 'Young Savers' category, which was presented to H. F. Al Majd, along with this year's newly-introduced prizes of QAR 5,000 each for the categories 'Senior Citizen' and 'Ladies,' which went respectively to Mr. D. K. A. Al Maslamani and Ms. M. J. A. Al Jussaiman, while 40 additional Doha Bank customers walked away with QAR 2,000 prize each.
"We are pleased to celebrate the first lucky winners of Al Dana Scheme 2018 in these unique settings among Doha's community and our loyal customers. The scheme, which is in its 15th edition this year, has created 61 millionaires to date, giving away over 40 kilos of gold and QAR 133 million in cash to more than 3,200 locals and expats," said Dr. R. Seetharaman, CEO of Doha Bank. "The current edition offers over 631 outstanding cash prizes, including the new mega prize of QAR 2 million, creating an additional incentive for customers to save in order to multiply their chances of winning. In addition to cash prizes, Al Dana account offers endless banking benefits including immediate pre-approved loans of up to 90% of their initial deposits, a free international debit card, and online, SMS and mobile banking services. Moreover, customers can enjoy the convenience of managing their utility bill payments through their Al Dana accounts, transfer funds across multiple accounts and send money overseas at the most competitive exchange rates."
Customers can open an Al Dana Account or transfer their salary by visiting their nearest Doha Bank branch, completing the online application form, or by sending an SMS to 92610 with the keyword "AL DANA".