"In Aspiration of Ushering the Future Leaders of Qatar"
Doha Bank has announced the opening of its new branch at Aspire Zone. This branch is in line with the distribution strategy that Doha Bank management has stipulated in order to situate branches in unique locations to better cater to the clients' needs, and in altering branches from the inside out to convey the Bank's unique and fresh image in accordance with its brand rejuvenation strategy.
This new branch is located at the Aspire Academy entrance and will be serving the vicinity with the highest standards of customer service and will provide a complete range of banking services and products. Also, an ATM has been installed at the premises for a 24/7 self- service banking and the utmost level of customer convenience. The branch will be operating Sundays to Thursdays and the Opening hours are 8:00 a.m. to 4:00 p.m.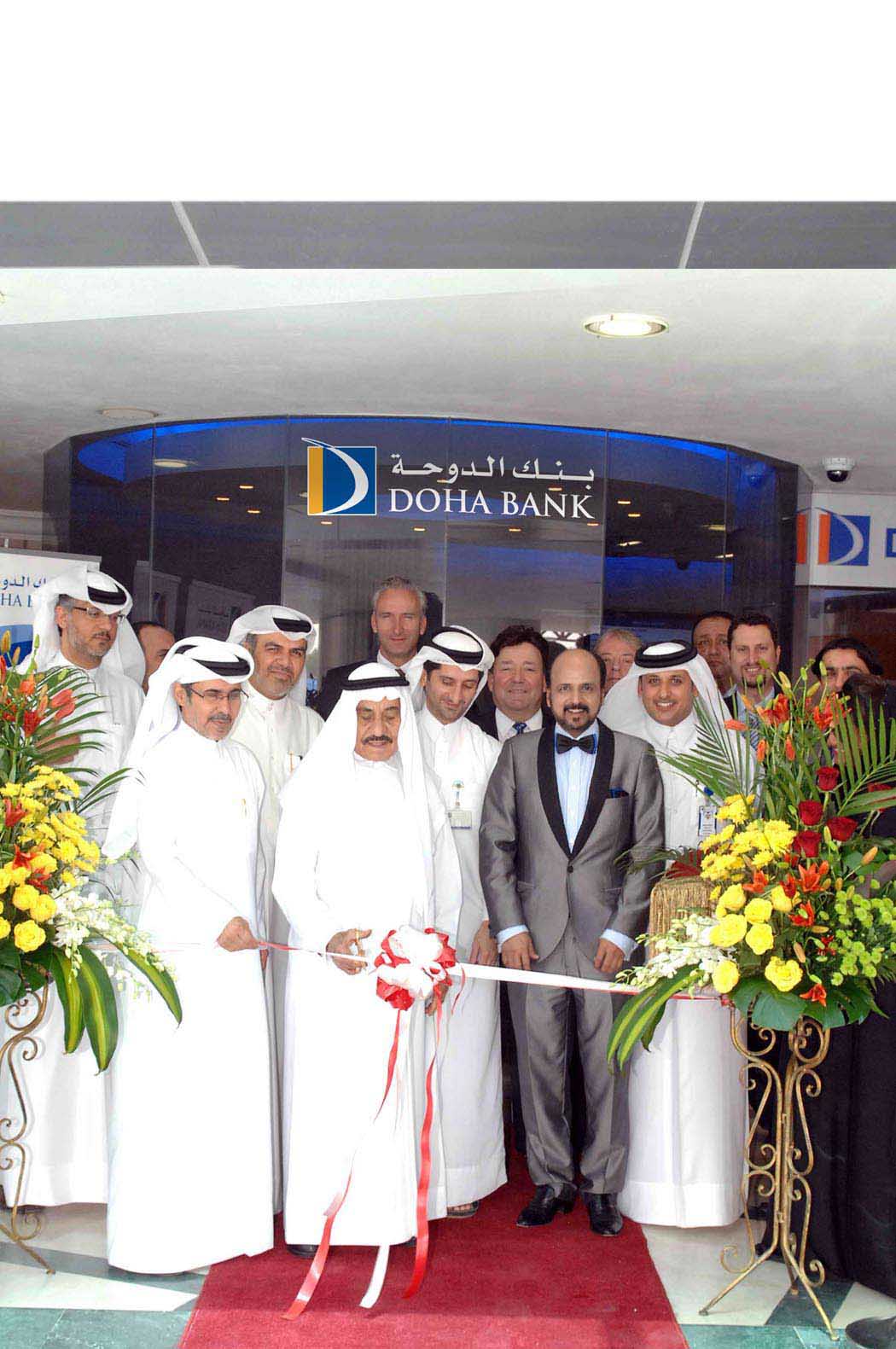 The inauguration ceremony which was followed by a reception was attended and presided by senior officials of Doha Bank and other dignitaries from Aspire Management and well-wishers. On the occasion Mr. R. Seetharaman said: "With a vision to facilitate dialogue, interaction and joint drives between the youthful generation and the bank, Doha Bank has been a strong advocate for strategically establishing a branch to be fitted to serve these aspiring vibrant and young individuals, the persons that will mark the prosperity of this country. These branches are also intended to service the willpowers behind these young aspiring individuals. Doha Bank's presence in Aspire today is not a coincidence, it is measure of the determination that the bank has to correspondingly mark another milestone in pursuing excellence in service and Aspire is a definite best choice to demonstrate it."
Mr. Louis Scotto Head of Retail Banking said:" Over the past couple of years, Doha Bank has intensified its work to service young people with the conviction that they are a powerful force for change, and that they need to be empowered to be able to participate actively in the development work and decision-making and in becoming the future leaders of Qatar."
He added: "We are proud to add a new branch to our network. We are glad to be present in Aspire and our goal is to provide our customers with the best possible personal and banking experience. We are happy to see our young promising abilities blossom. Doha Bank is a spirited advocate for Qatar's strategic vision in capitalizing on sports, and today this branch is not only defining Doha Bank's excellence through performance but also in ushering the promising young community."
Aftermath the reception, a commissioner group of Aspire dignitaries invited the officials from Doha bank headed by R. Seetharaman Doha Bank group CEO for a tour in Aspire Academy and Aspire Dome to share Aspire's vision and the prevailing accomplishment, which obviously were much-admired by all and which represents a monument of the passion behind Aspire and the prospects for the future.
Aspire branch will be servicing Aspetar Hospital and the entire Al Waab area. Correspondingly, with Villagio Mall located in the district, the new branch at Aspire is a gateway for customers to access all their personal banking needs. Doha Bank's current network extends to 32 branches, 7 Islamic Branches, 13 pay offices and 116 ATMs.