Building Green Economies are Impactful, Sustainable and Responsive
The International conference on Islamic finance focusing on "Circular economy: Towards impactful, Sustainable and responsive financial strategies" was held at College of Islamic Studies – Hamad Bin Khalifa University, Education City, Qatar Foundation on 5th February , 2020. Dr. R. Seetharaman, CEO of Doha Bank gave the keynote address at the event.
Dr. R. Seetharaman gave insight on Global economy. He said "Global growth is projected to rise to 3.3 percent in 2020. Advanced economies expected to grow by 1.6 percent into 2020. The emerging market and developing economy group, growth is expected to grow by 3.7 percent in 2019, increase to 4.4 percent in 2020. Growth in the Middle East and Central Asia region is expected at 2.8 percent in 2020"
Dr. R. Seetharaman gave insight on major carbon emitters across the globe and role of Green Banking. He said "The top four emitters in were China, the US, the European Union and India.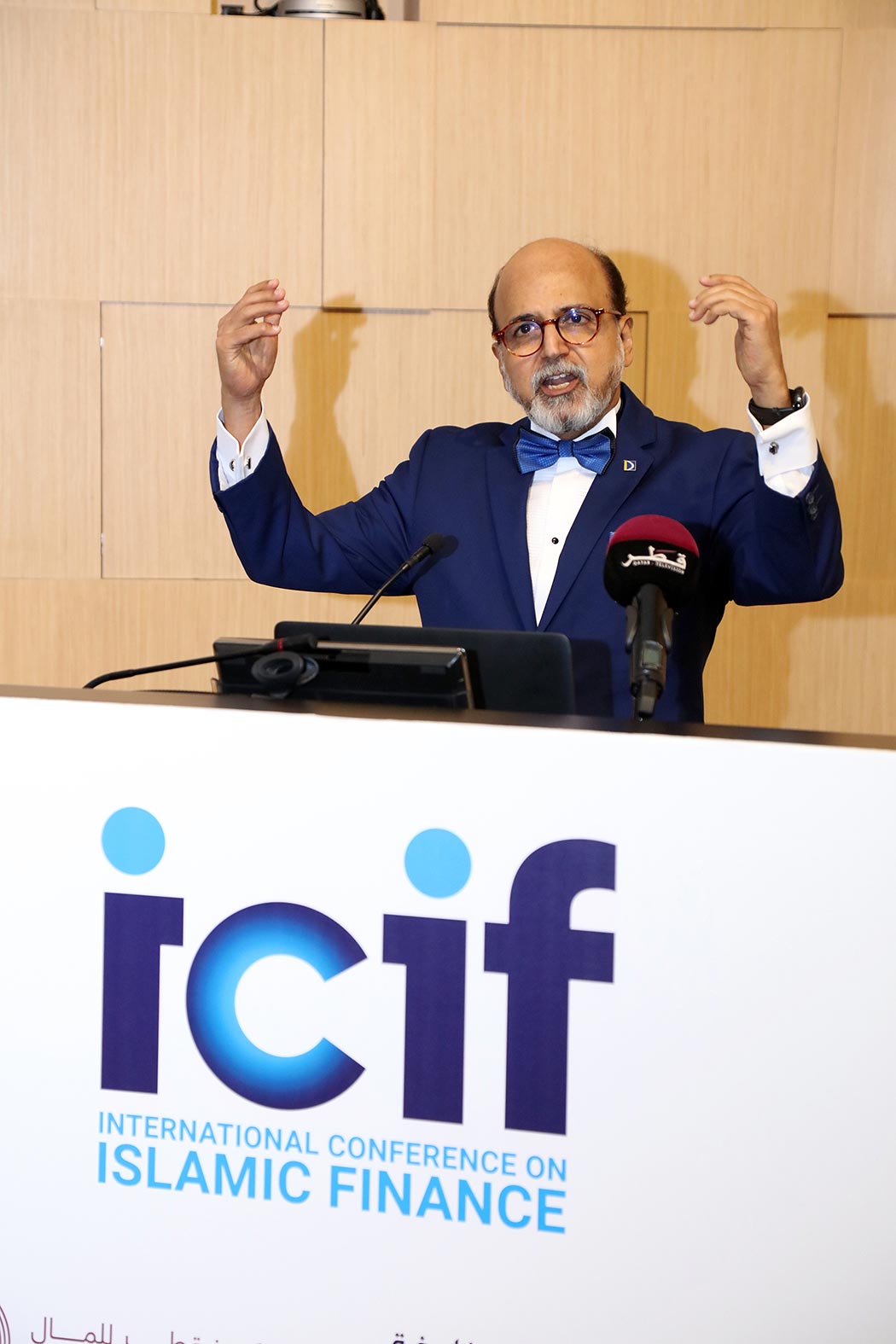 Greenhouse gas emissions need to be estimated for major economic sectors in areas of operation to determine the carbon footprint. Based on the carbon footprint in various economic sectors, various initiatives should be proposed to promote green economies, such as lending for green projects, CDM scheme, and paperless banking. The Banking environment operates within the global standards of lending or investing and such standards have been revised after the Global financial crisis both in terms of liquidity and capital adequacy. The going –concern and gone concern capital has been redefined and suitable buffers have also been developed taking into consideration the liquidity and systematic issues. However in addition to above Banks as socially responsible citizens have a role to play on protecting environment and contribute to sustainable development. There are various green banking initiatives brought at the global forum which includes equator principles, UN Principles for Responsible Investment (UNPRI), UN Environment Programme (UNEP) Finance Initiative Statements and UN Global Compact (UNGC). Equator Principles define the set of voluntary standards that commit signatory banks to take social and environmental risks into account when providing project finance."
Dr. R. Seetharaman highlighted the role of Islamic finance in Sustainable development. He said "Islamic finance has the potential to play a crucial role in supporting the implementation of the Sustainable Development Goals (SDGs). In the face of significant financing needs for the SDGs, Islamic finance has untapped potential as a substantial and non-traditional source of financing for the SDGs. Innovations in the use of Islamic financial instruments can go a long way in supporting the SDGs. Green sukuk is one such instrument, paving the way towards more climate-friendly investments."
Dr. R. Seetharaman gave insight on SDG developments in Qatar. He said "His Highness the Amir Sheikh Tamim bin Hamad Al-Thani in his address to the United Nations in September 2019 promised to work for the climate and the sovereign wealth fund of Qatar will work on encouraging and promoting the green investment activity and adopt low-carbon economic growth. This will help in achieving climate objectives of Paris Agreement, support sustainable development objectives and investments in the sustainable natural resources. Qatar has put many integrated plans and objectives for sustainable development and is working in the clean and renewable energy with plans to generate 200 megawatts of solar power during the next two years and that will be increased to 500 megawatts. World Cup 2022, which have become global icons, as well as working on making this championship environment-friendly. It will be the first 'Carbon Neutral' championship by using solar power in stadiums and using energy and water-saving, cooling and lighting technology. Qatar Stock Exchange ("QSE") is introducing this ESG Guidance to assist listed companies wishing to incorporate ESG reporting into their existing reporting processes."