Message from the Group Chief Executive Officer
---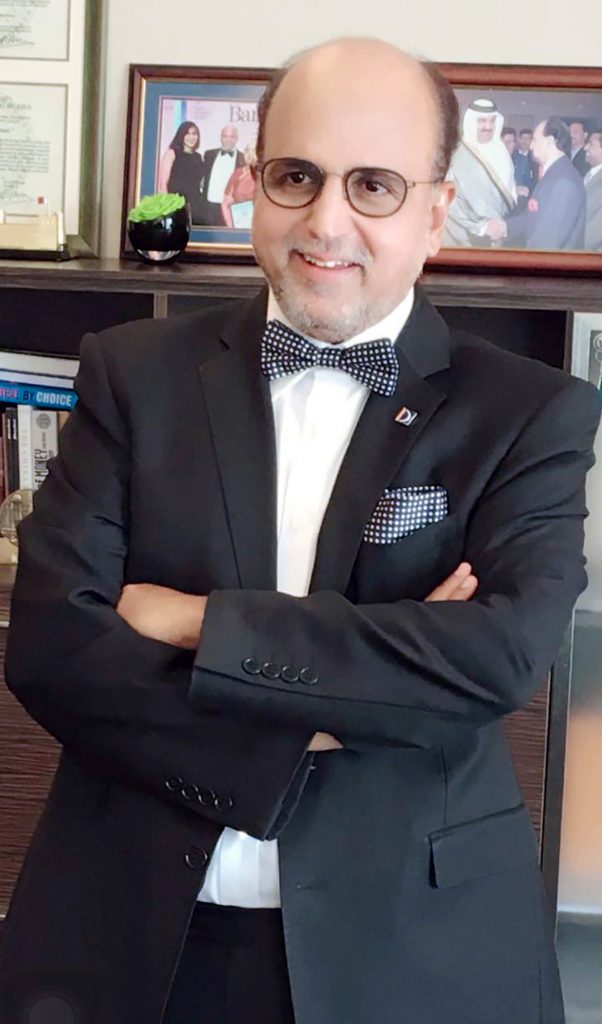 According to the International Monetary Fund (IMF) for January 2021, global growth is projected at −3.5 percent in 2020 and 5.5 percent in 2021, respectively. Growth in the advanced economy group is projected at –4.9 percent in 2020 and 4.3 percent in 2021, respectively. Among emerging market and developing economies, growth is forecast at –4.5 percent in 2020 and 3.6 percent in 2021, respectively. Oil has surged above $60 a barrel as Chinese consumption surpasses pre-virus levels.
Doha Bank has reported a net profit of QR703 million for the last financial year ended December 31, 2020, as compared to QR754 million for the same period in 2019 after taking significant loan loss provision. The interest income of Doha Bank significantly grew by 17.1 percent as compared to last year to reach QR2.3 billion. The net operating income stood at QR3.0 billion. The return on average shareholders' equity was 5.35 percent and the return on average assets was 0.66 percent.
Under the wise leadership pursued by H.H. Sheikh Tamim bin Hamad Al Thani, Emir of the State of Qatar, and his directives to provide support to all sectors, and as part of the collective efforts made by all agencies and institutions in Qatar to help the people of Qatar in handling the current situation related to COVID-19 pandemic, and based on the instructions issued by Qatar Central Bank (QCB) in this regard, Doha Bank has made all efforts to be a main pillar in supporting the plans of the State, QCB and companies, and have been working to address the obstacles faced by all customers. All customers of the bank will adapt to the digital banking transformation adopted by Doha Bank.
In April 2020, Qatar sold USD$10 billion in bonds in tranches of 5, 10, and 30 years. The QCB came with various procedures to combat the risk of coronavirus COVID-19 pandemic. This includes the emergency procedures, loans and liabilities of sectors affected due to procedures taken to combat the spread of COVID-19, guarantees for local banks, National Guarantee Program to support the private sector and providing banking services for domestic workers. Qatar Petroleum expects capacity to rise to 126 million tonnes/year by 2027. In May 2020, Qatar introduced a law regulating partnership between public and private sectors. In October 2020, Qatar eased rules on foreign property ownership. It set conditions and controls for non-Qatari ownership of real estate in the country, specifying the areas in which non-Qataris may own and benefit from real estate. Qatar is ranked 14 in The World Competitiveness Yearbook 2020.
The resolve of the 3.5-year-old regional dispute will improve trade, tourism and logistics. The Qatar / GCC trade was close to $12bn in 2020 and this is expected to pick up further. The normalization of relations between Qatar and its neighbors would help Qatar's non-oil economy, with a resumption of travel links eventually lifting tourism inflows and greater interest from regional buyers to Qatar's real estate market. The normalization of relations should encourage GCC tourists back to Qatar when the pandemic eventually eases. This should help reduce the pressure on the country's distressed real estate and hospitality sectors. Regionally, the boost to consumer and investor sentiment and lower perceived geopolitical risk may contribute positively to economic outcomes, particularly ahead of significant events such 2022 FIFA World Cup in Doha.
Dr. R. Seetharaman
Group Chief Executive Officer